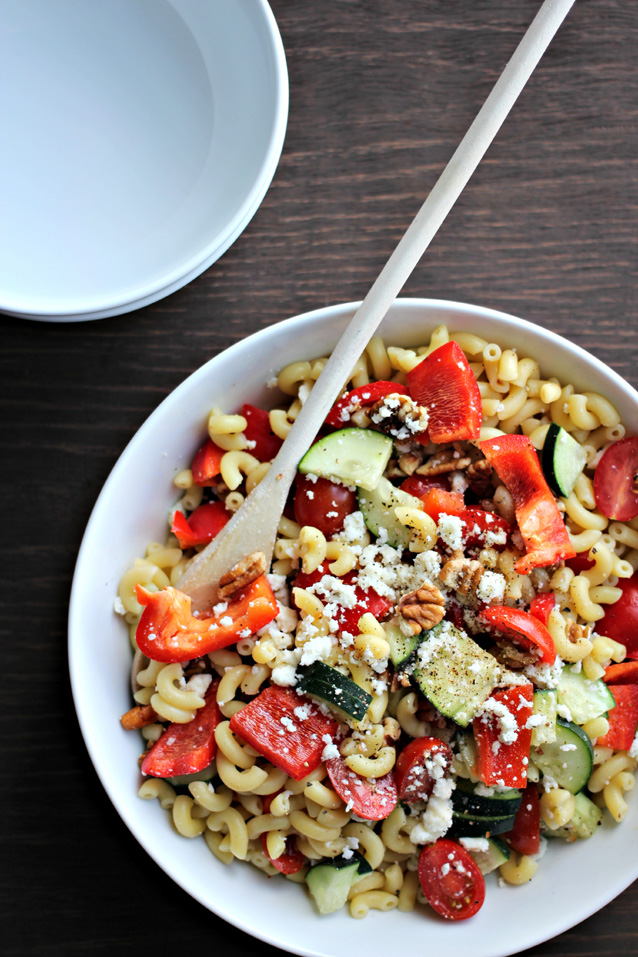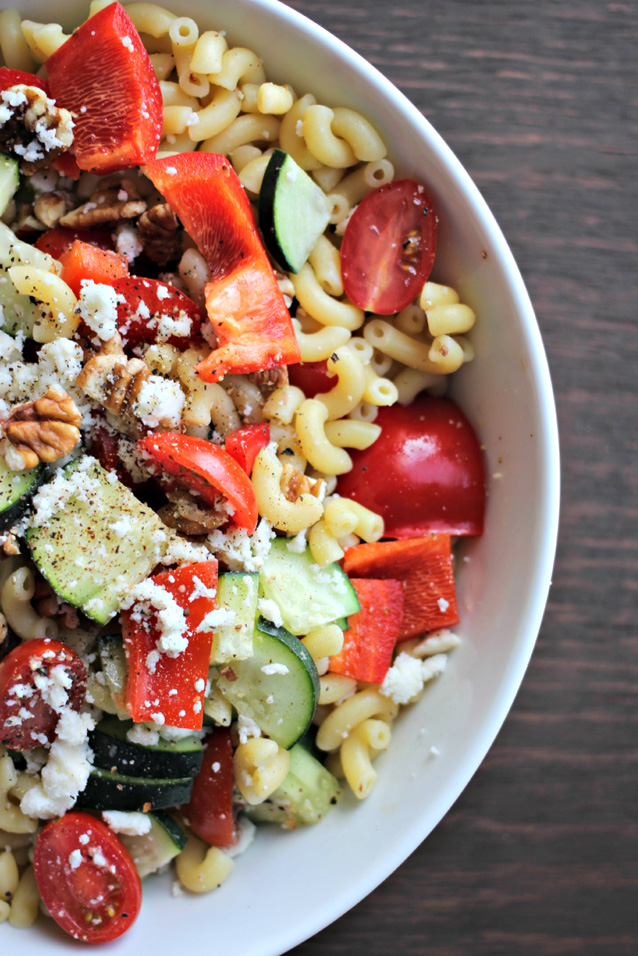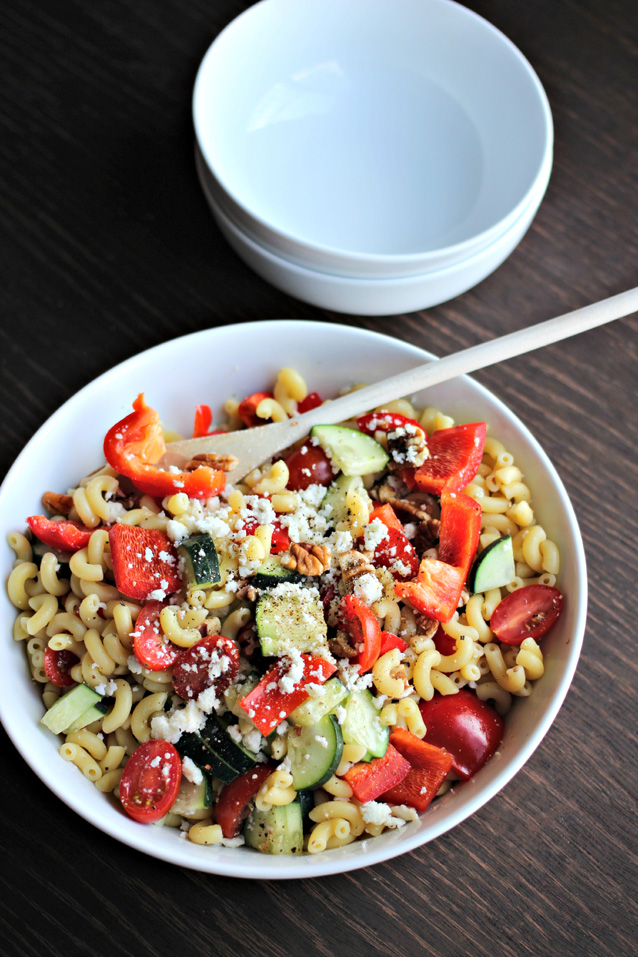 Macaroni salad for your next meatless Monday . . .
1 lb. macaroni pasta
red bell pepper, chopped
1 small cucumber, chopped
1/2 c. toasted pecans or walnuts*
1 c. grape tomatoes, halved
crumbled feta cheese
coarse sea salt
cracked black pepper
a drizzle of extra virgin olive oil
A few nights a week, I like to make a dish that highlights my latest farmer's market finds. I mix fresh spring cucumbers, bell peppers and grape tomatoes with a pot full of pasta. It's a guiltless combination that is light and refreshing.
*I like to buy my nuts in bulk and store them in the freezer. This ensures that I always have some on hand.