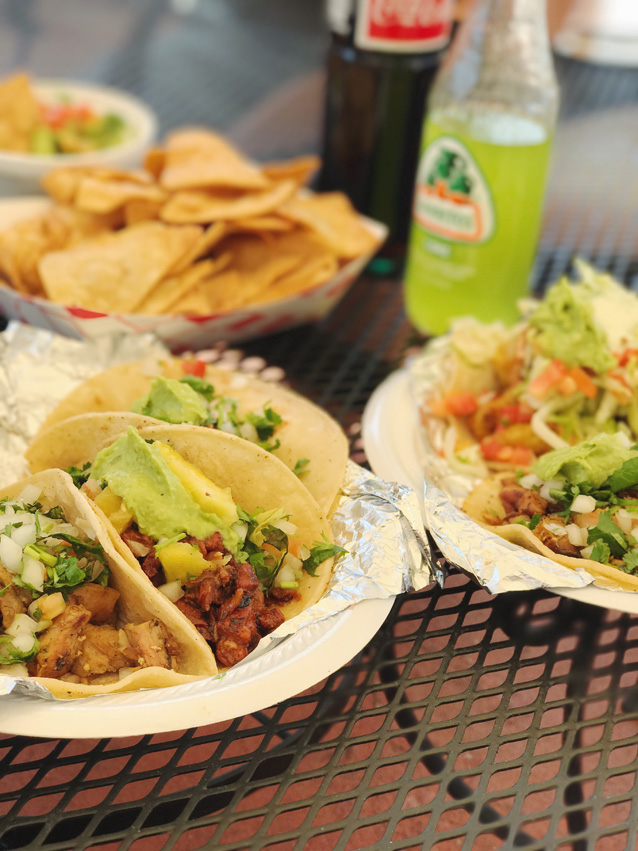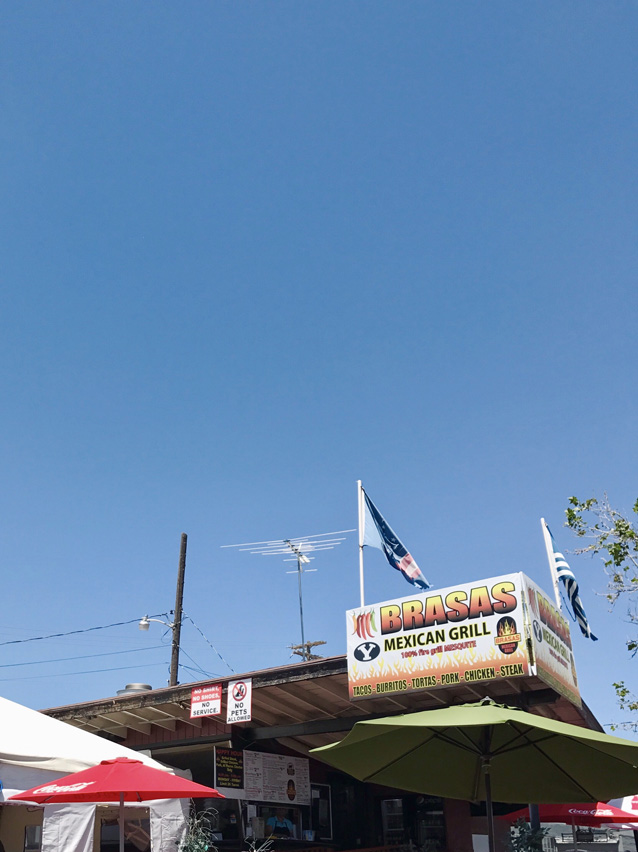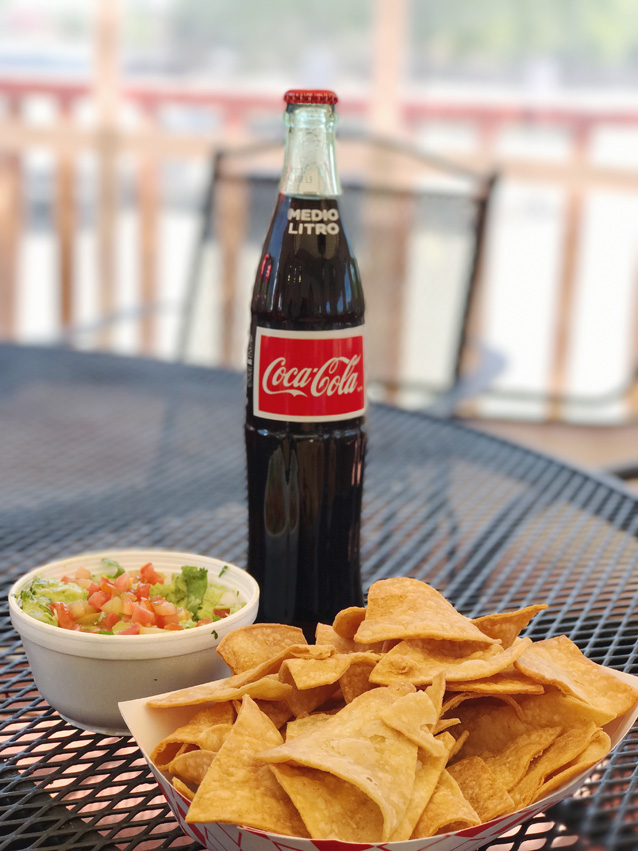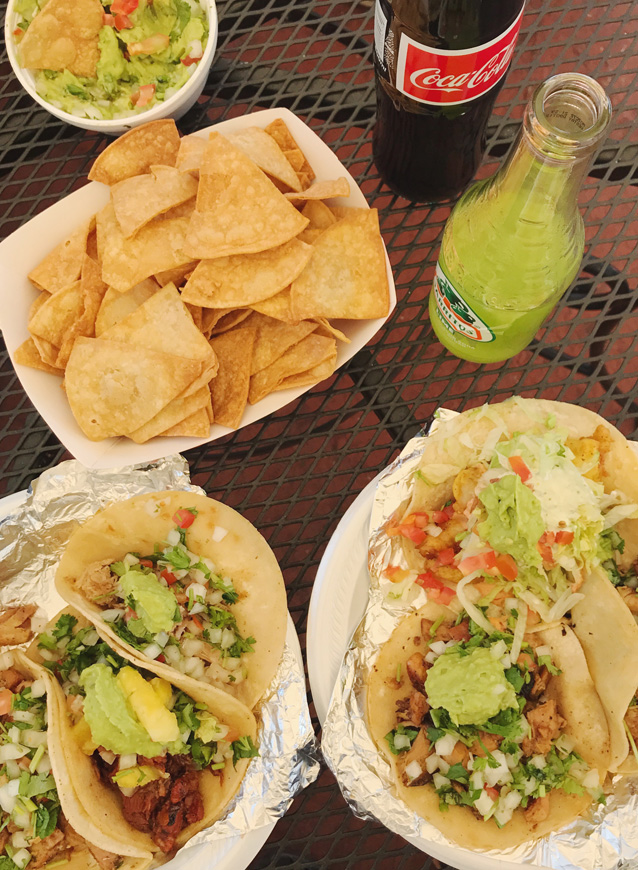 Downtown Provo street tacos . . .
If you're not careful, you could easily miss this new-to-me joint. Brasas Mexican Grill is a few blocks south of Center Street, and it serves up the tastiest tacos. My brother introduced us the last time my parents were in town, and I can't stop dreaming about this delicious spread. They serve extra salty chips, perfectly whipped guacamole and Jake's Mexico-favorite, classic Coke in a bottle.
We ordered a little bit of everything–an assortment of al pastor (marinated pork), grilled chicken and carne asada tacos with chips and guac. It was enough to share for a party of five, but we could have easily ordered another round of guacamole. It was just that good.
Other menu items of note: $1 tacos during happy hour (4-5 PM) and the specialty burritos. Brasas burritos are double the size of your average burrito. They're perfect to split. But if you're anything like me, order one for yourself, and save the rest for later. There's nothing better than next-day burrito for breakfast.
Have you ever tried Brasas? What's do you order?