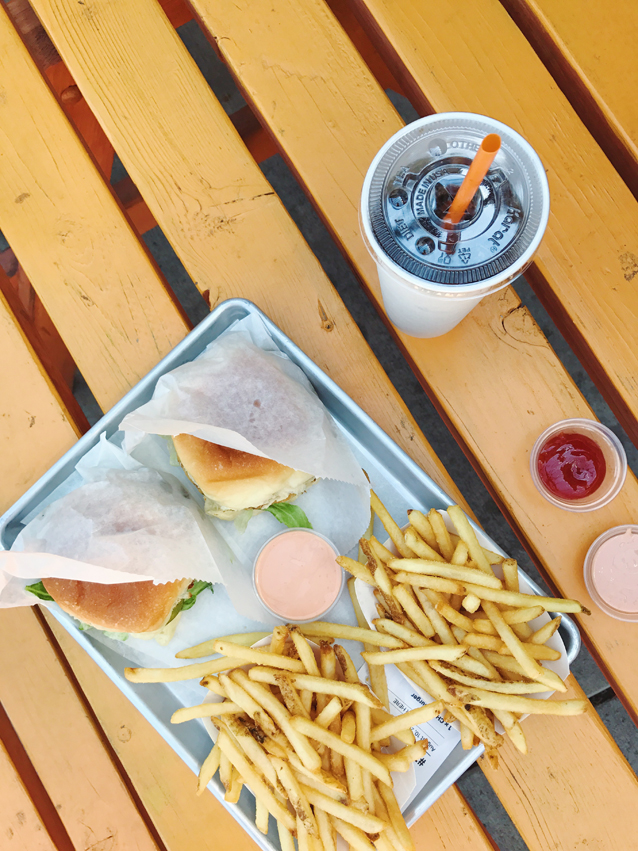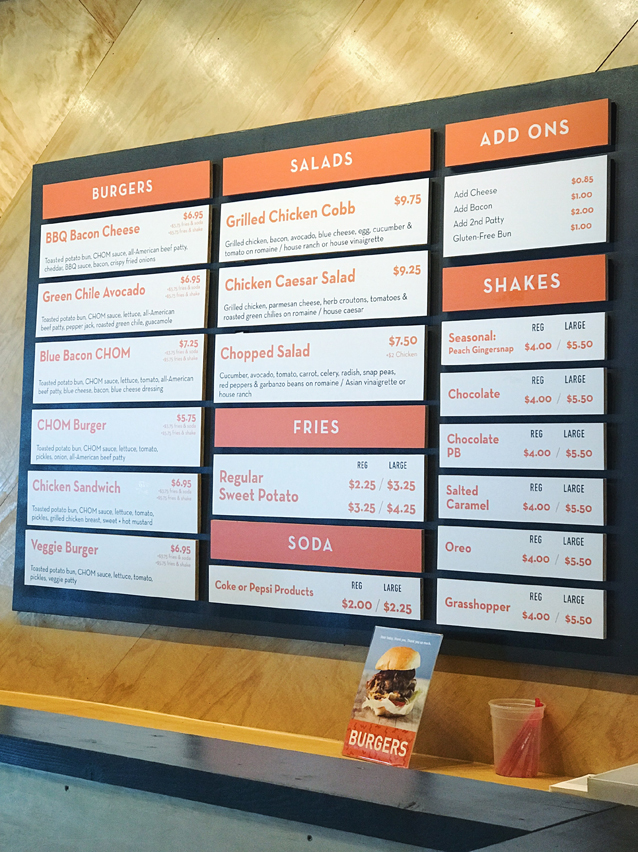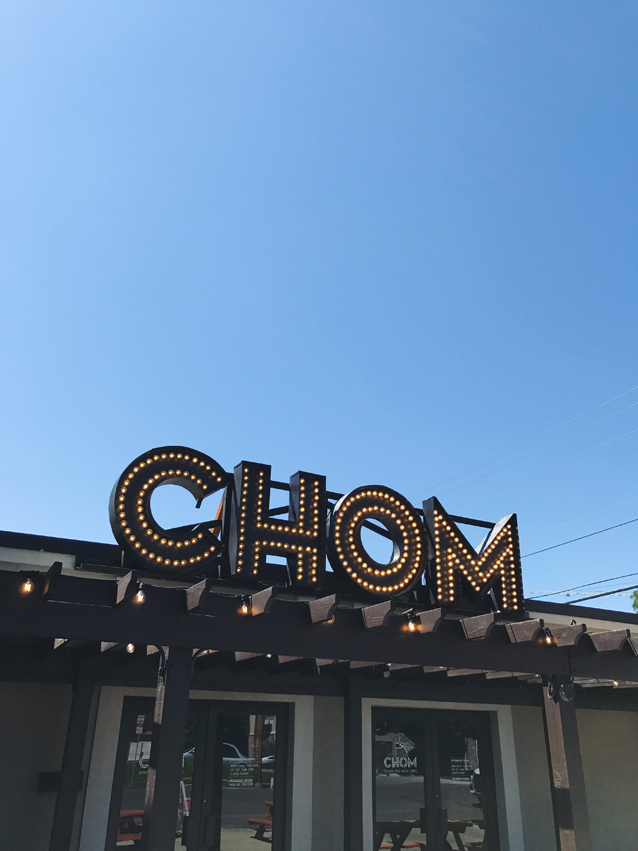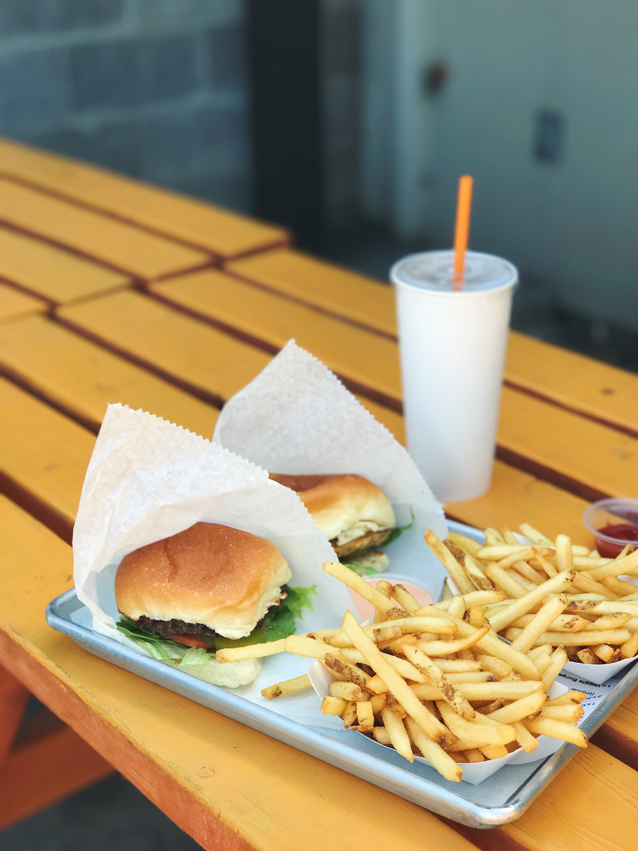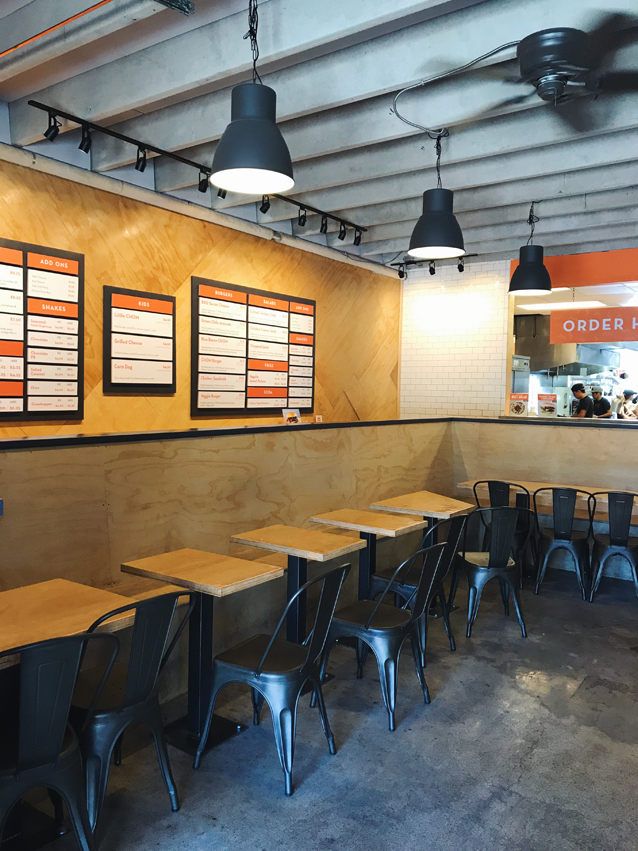 Veggie burger + fries . . .
When the going gets tough, the tough get burgers. Or, at least that's my motto these days. There really isn't much in life that can't be fixed with a little extra fry sauce, especially if it comes with a side of extra crispy fries. That's exactly what we got last week at CHOM.
I hate to admit that I haven't always been a burger girl. Within the last five years, I'd say that I have really come to know and love my fair share of burger joints. I can probably thank Jake for that. He's introduced me to some of my favorite double-doubles, stacks of fries and creamy milkshakes. Every now and again, it's ok to splurge.
But, if you get the craving and feel like something light, I highly recommend the Veggie Burger at CHOM. It comes on a fluffy potato roll, stacked with traditional fixings. The ingredients are fresh, and the CHOM sauce is delicious. I can't vouch for it enough. Add a side of fries–they are so dang crispy–and it's a meal you'll be very glad you ate.
Their menu also offers salads (I was torn between the Grilled Chicken Cobb and the burger), seasonal milkshakes and a roundup of breakfast sandwiches for the AM crowd. You're bound to find something you like.
Do you do burgers? Who makes your favorite patty?