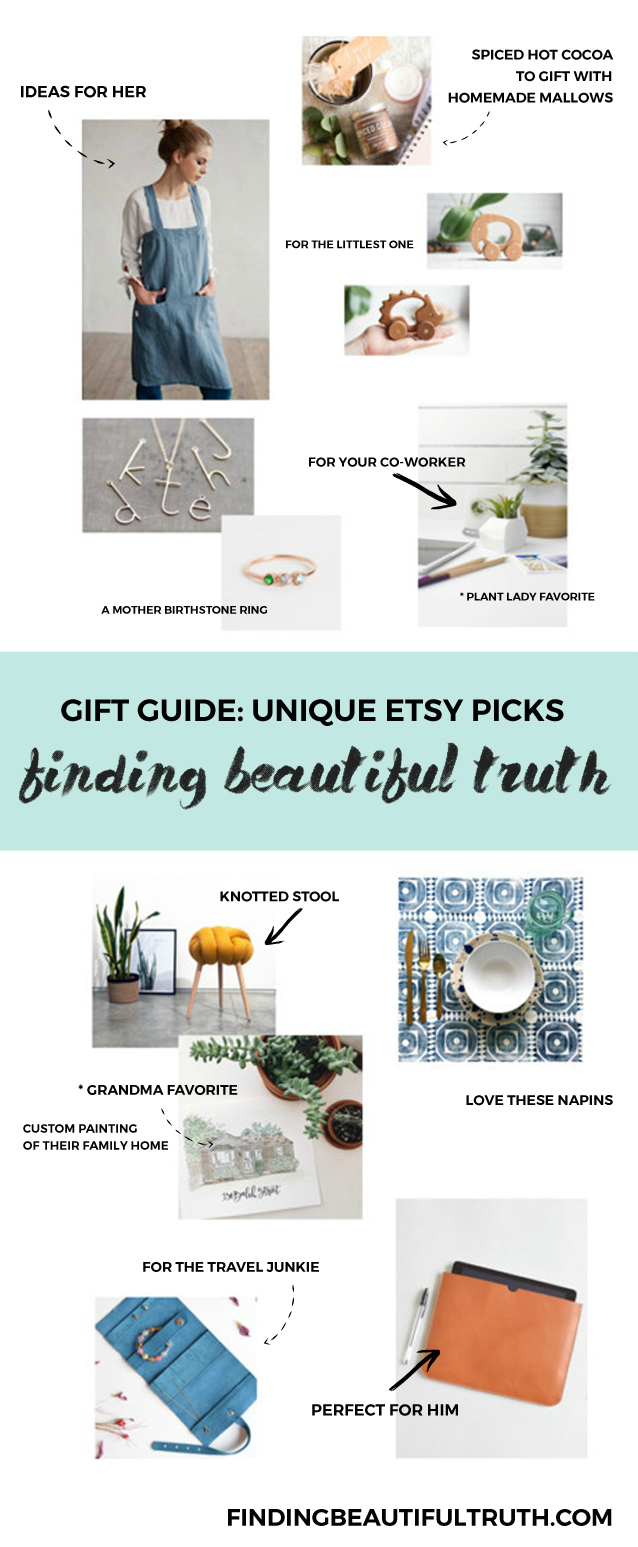 Unique Etsy picks . . .
With the holidays in mind, I've rounded up a few unique Etsy picks + gift ideas to help get your shopping stared. These small businesses produce everything from handmade leather goods to printed napkins, specialty treats and 3D printed crafts. I've learned from past experience that Etsy sellers pride themselves in creating products that keep shoppers (like me) coming back for more.
The Lineup
Pure Linen Japanese Pinafore
Spiced Hot Cocoa (more spice blends)
Elephant Push Toy
Hedgehog Push Toy
Handmade Custom Initial Charm
3D Printed Succulent Planter (more styles + colors!)
Custom Birthstone Ring
Knotted Stool in Mustard (also like this grey)
Hand Printed Napkin Set
Custom Home Portrait
Suede Leather Jewelry Roll (love these, too!)
Leather iPad Case
Have you started Christmas shopping? I've also made a list of holiday sales if you're in the mood to browse.