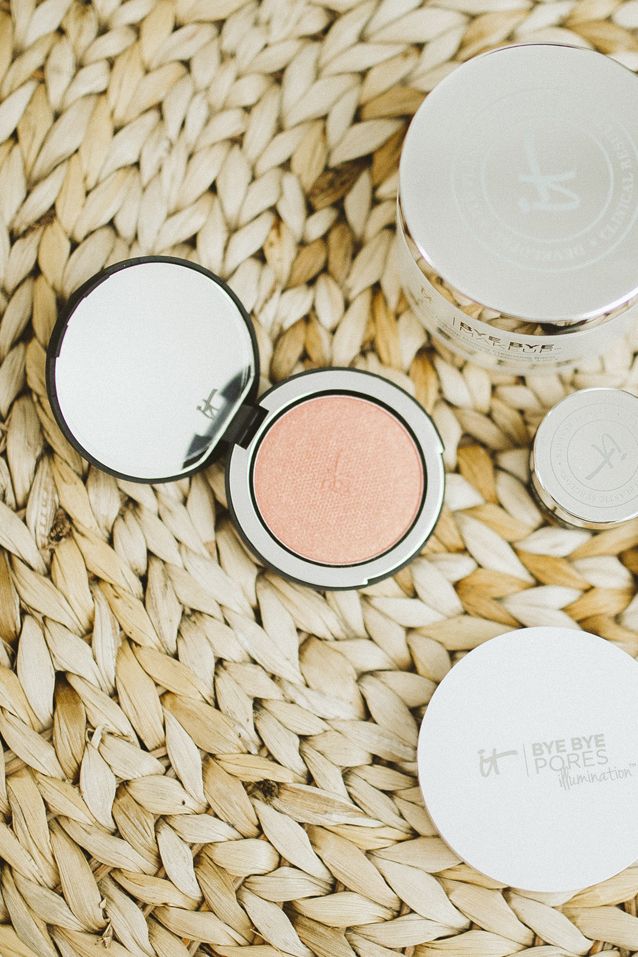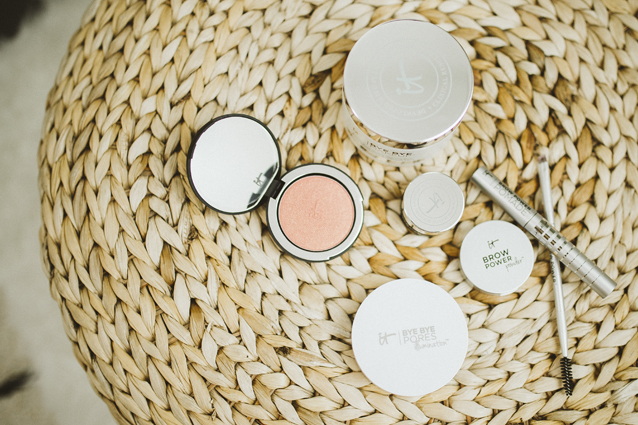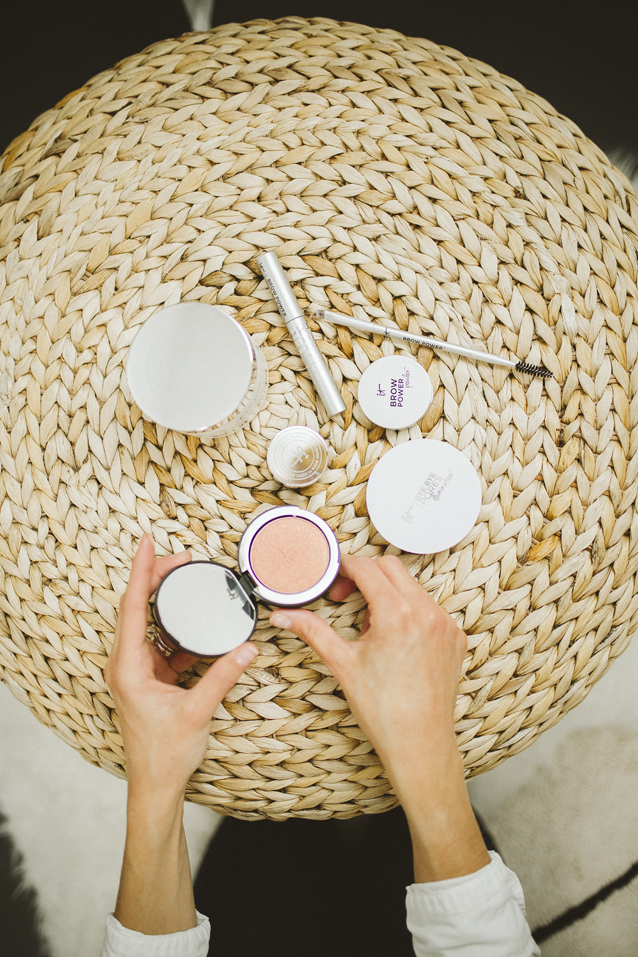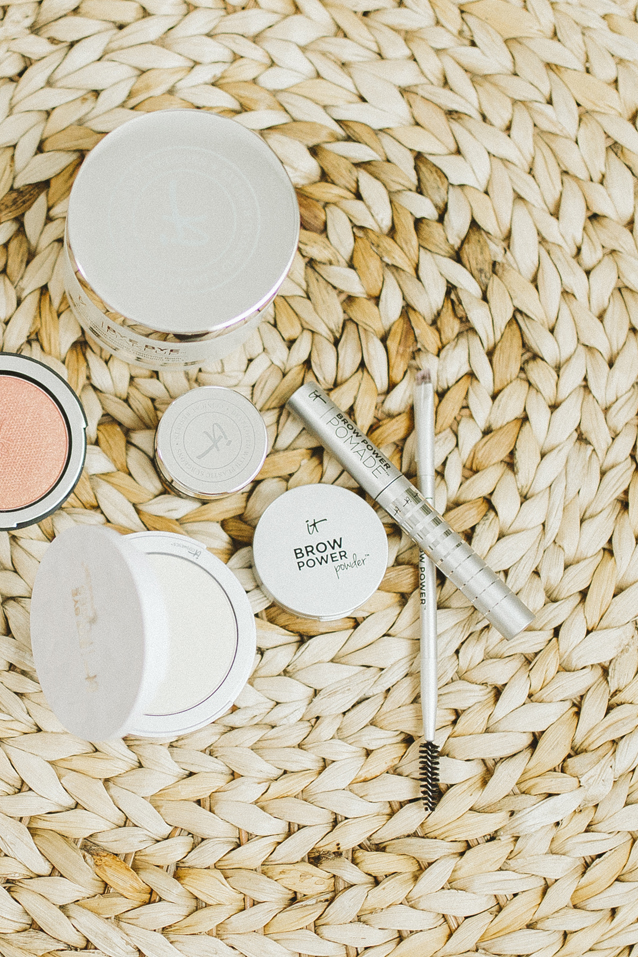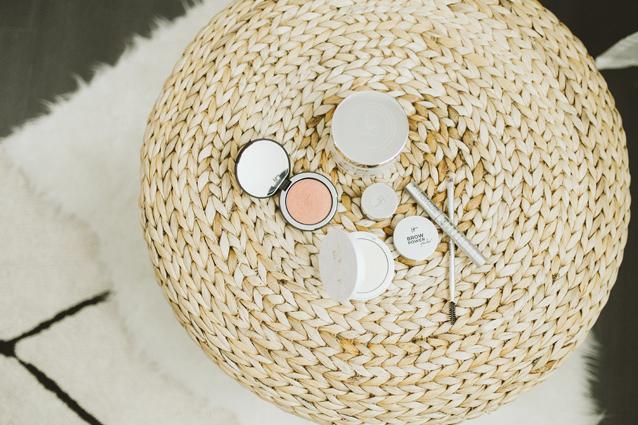 5 must-have beauty products . . .
I've been using It Cosmetic's products since the summer of 2015, and my face has never looked better. If you're new to the brand, let me fill you in. It Cosmetic's works with plastic surgeons to develop clinically proven products that improve the quality of your skin, reduce problem areas (hello, adult acne!) and look + feel great when you put them on. I love, love, love these products.
As an It Cosmetic's partner, I'm THRILLED to give SIX of you the chance to win a $100 prize package. Each winner will receive I've a few of my favorite makeup + skincare essentials–things like these 5 must-have beauty products:
Bye Bye Pores Illumination
I like to use this powder on bare skin as a light layer in my five-minute routine. It instantly reduces shine and adds a subtle glow without looking like I used a heavy colored powder. Just add a touch of concealer, a swipe of mascara, a bit of blush and your favorite lip gloss. You're good to go!
Bye Bye Under Eye Concealer
Sleep isn't something I get a lot of, so concealer is essential. I love this pot of concealer because it goes on smooth and doesn't dry cake-y. Looking for a wrinkle reducing option? It Cosmetic's anti-aging formula is also one of my go-tos. Crow's feet be gone.
Secret Sauce Moisturizer
In my humble opinion, this anti-aging moisturizer is worth all my pennies. I've been using it every night for over a month, and my skin feels firmer (especially around my eyes) and looks hydrated. Those dull, itchy dry spots are a thing of the past!
Bye Bye Pores Blush
As someone who has never really been opinionated about blush, I feel very strongly about this cheeky product right here. I'm also the proud owner of this palette and this radiance ombre blush. Talk about heart eyes.
Brow Power Powder + Pomade
Here's a little secret. After a tragic waxing mishap, I've been growing out my left eyebrow for the past five years. It's been a labor of love, and I have this brow powder + pomade to thank for making things appear as full as possible. I apply the pomade first, making sure it evenly coats my brow. Then, I gently apply the powder.
Anything strike your fancy?
Use the Rafflecopter widget below to enter to win one of six It Cosmetic's prize packages. Each prize package is valued at $100 and contains an assortment of makeup and skincare products. The more entries you complete, the greater your chance will be at winning. I'm so excited to share my favorite products with you!
GIVEAWAY WINNERS:
Kimberly Harrison
Hallie Hypio
Kristina Allen
Lindsey Tanberg
Katie Mickelsen
Shareena McKinzy
I'll be sending you an email tonight! Congratulations!
photos by Gentri Lee
This post has been brought to you in collaboration with It Cosmetics.