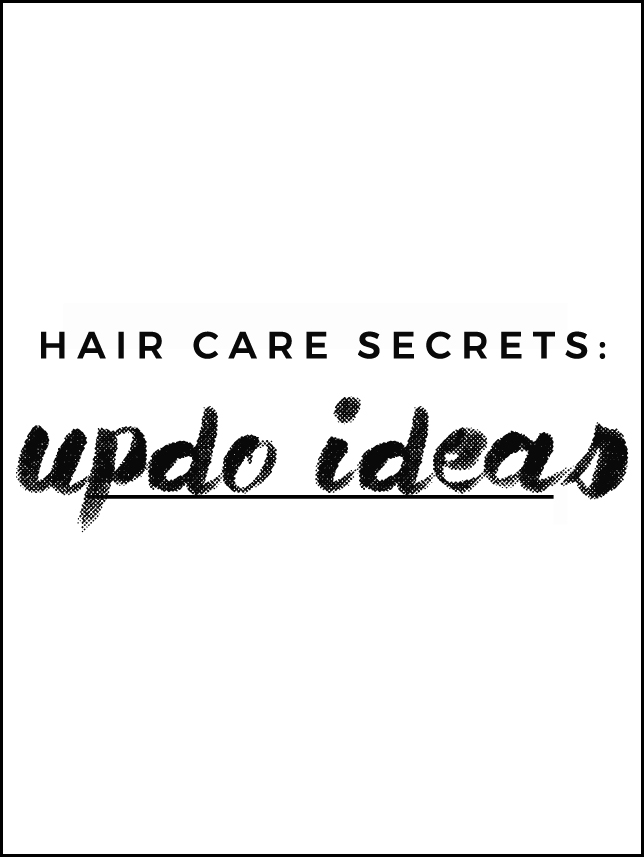 Updo ideas . . .
A few times each week, I challenge myself to try a new-to-me hairstyle. It's a great way to test current trends or learn a new skill (hello, braids!). Here are five updo ideas to add to the list. Wanna join in on the fun?
The Edgy Ponytail
Leather accessories are the easiest way to add some spunk to your everyday look. I love these hair ties via Etsy. They come in multiple colors, and the metallic styles are my favorite.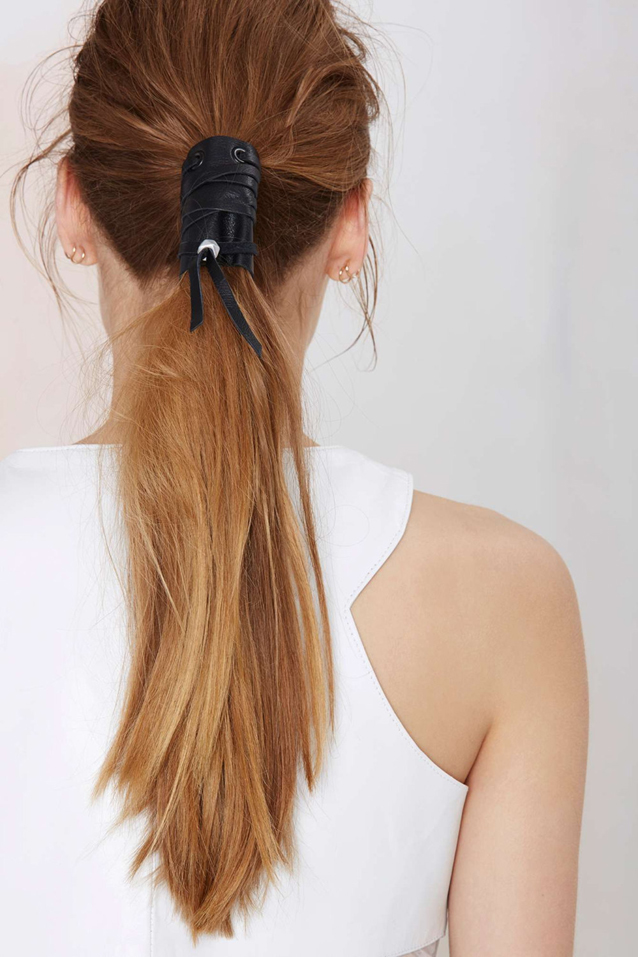 The Messy Fishtail Crown
I'm no master of braids, but I'm always drawn to look of messy crowns. The imperfect style contrasts well with structured wardrobe staples like tailored blazers and loafers.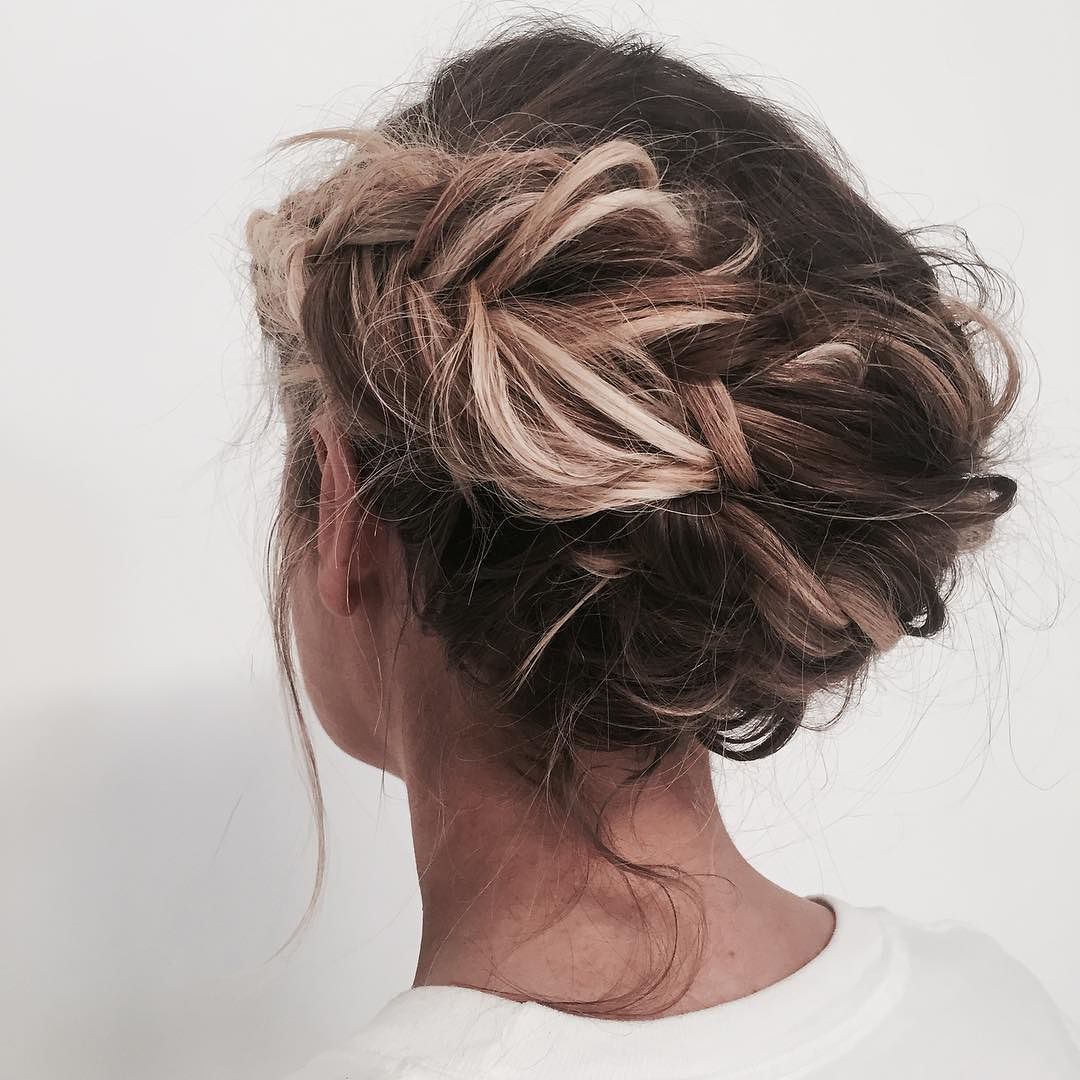 The Sleek Twisted Bun
I've gushed about similar undos before–it's the ideal solution for your transition from work to play. Simply add a red lip, and you're set for date night.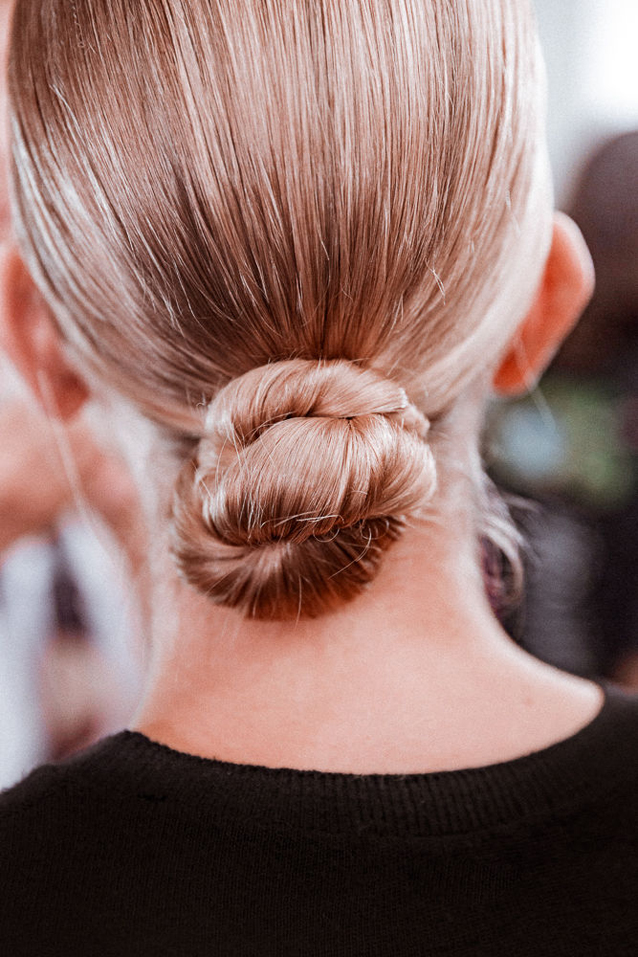 The Romantic French Twist
Planning a fancy affair? This French twist is elegant and classic with a modern twist. I love the misplaced and falling strands, especially around the face. Get the tutorial here.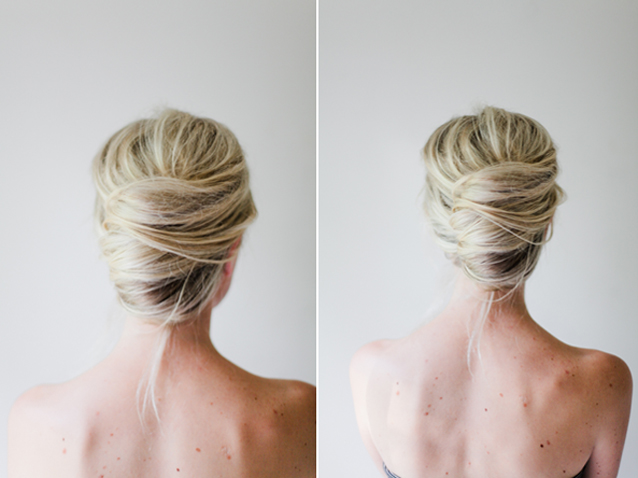 The Ribbon Bow Ponytail
For a playful spin on your everyday look, add a 1″ thick satin ribbon. This quirky addition goes well with ruffles, vintage plaid and the coziest of sweaters.
See something you like? Which style would you try?