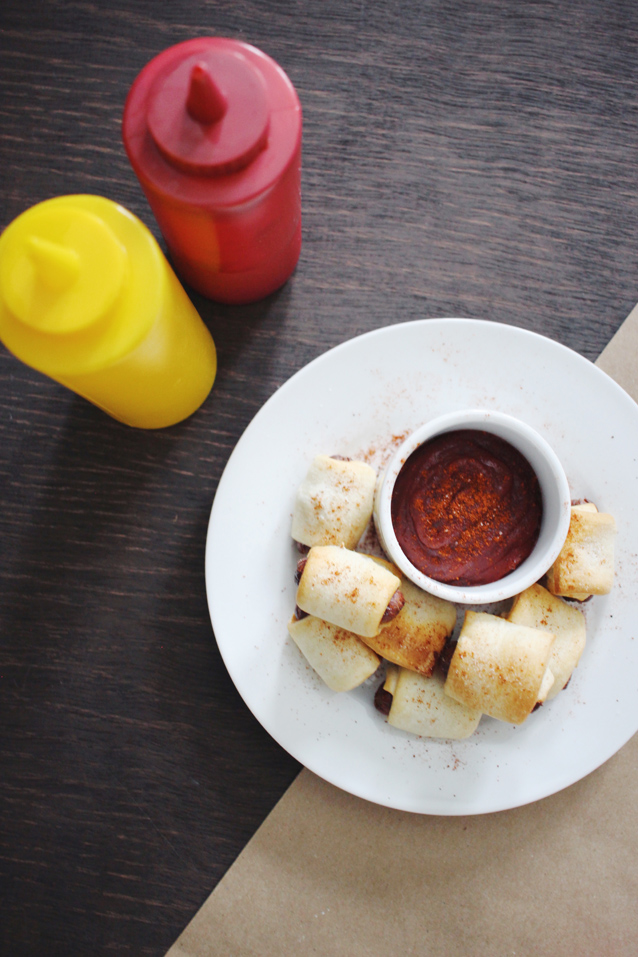 Chipotle ketchup . . .
I'm a big fan of game day grub, and this spicy chipotle ketchup always hits the spot. It's a five minute recipe that pairs perfectly with sliders, curly fries and pigs in a blanket. Talk about a fan food lineup–this one is sure to please.
When it comes to Super Bowl Sunday, I try to keep my menu simple. Think store bought main courses served with spruced up sides and condiments. This semi-homemade combination requires minimal prep but still promises big, bold flavors. After all, tailgating at home aka HOMEGATING shouldn't be complicated. Cue up the game, and chill the sodas. We're about to get the party started . . .
Semi-Homemade Spicy Chipotle Ketchup
2017-01-31 11:36:29
Ingredients
1 c. store bought ketchup
2 tbs. chipotle paste
1 tsp. chili powder
1 tsp. salt
1 tbs. honey
Instructions
In a small sauce pan on low heat, add the ketchup, chipotle paste and honey. Stir continuously until completely combined.
Remove from the heat, and stir in the chili powder and salt.
Let the sauce cool for five minutes, and garnish with extra chili powder before serving.
Finding Beautiful Truth https://www.findingbeautifultruth.com/
To celebrate the end of another great football season, I've teamed up with NFL Fan Style for a $100 giveaway. NFLshop.com has everything you need no matter what team you cheer for. Enter to win using the Rafflecopter widget below. The more entries you complete, the greater your chance will be at winning. Good luck!