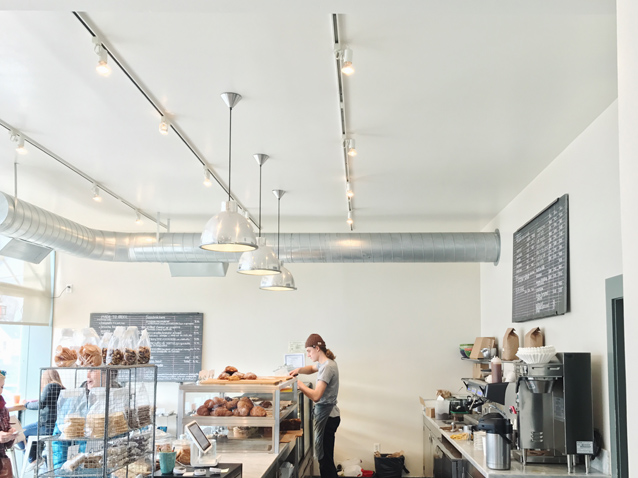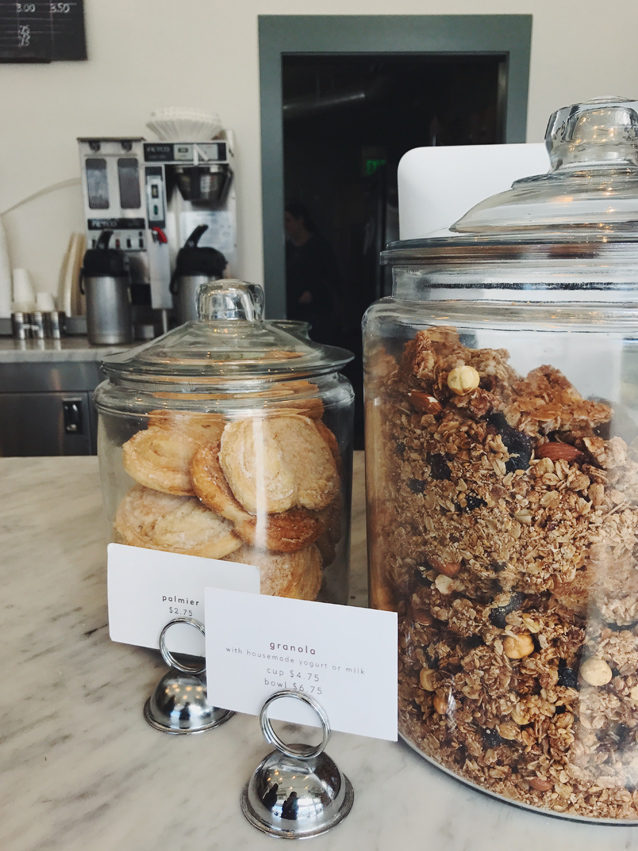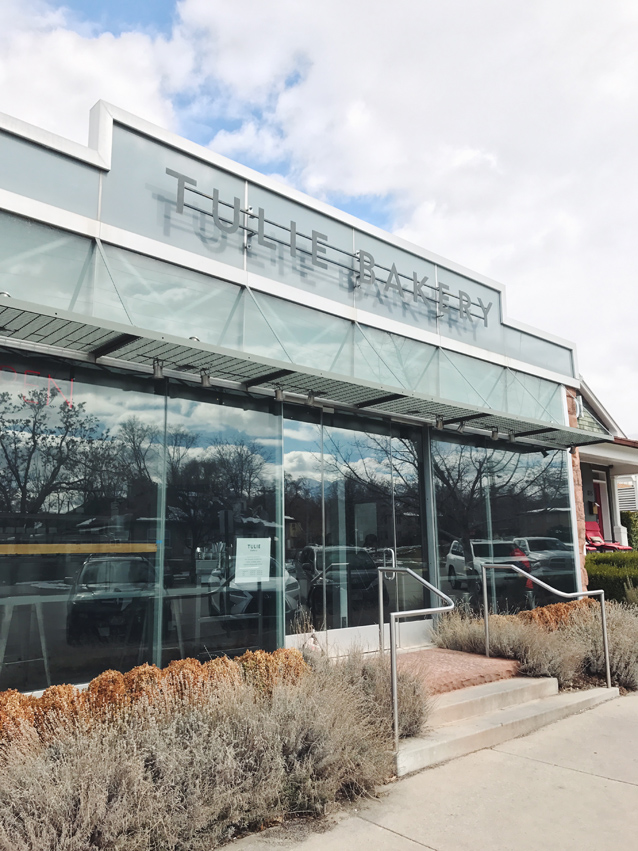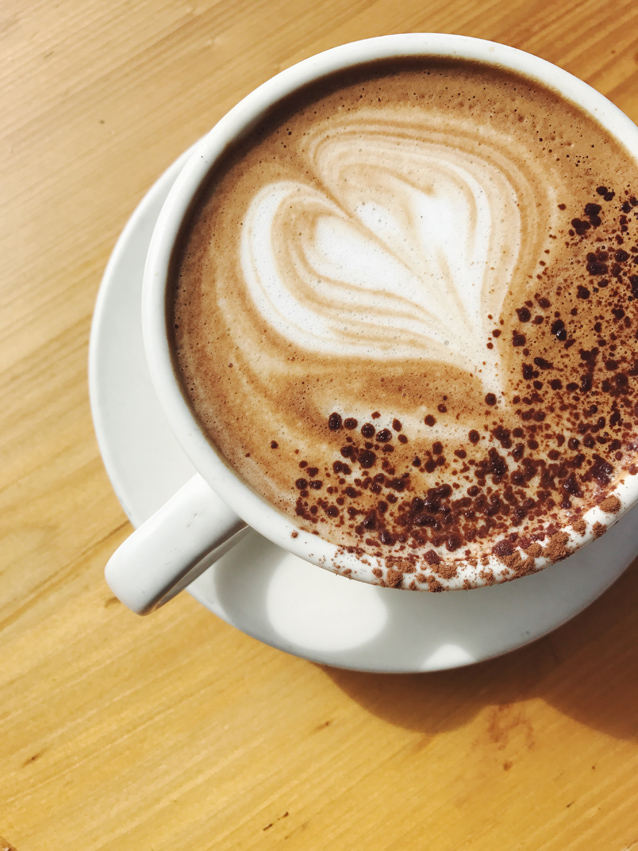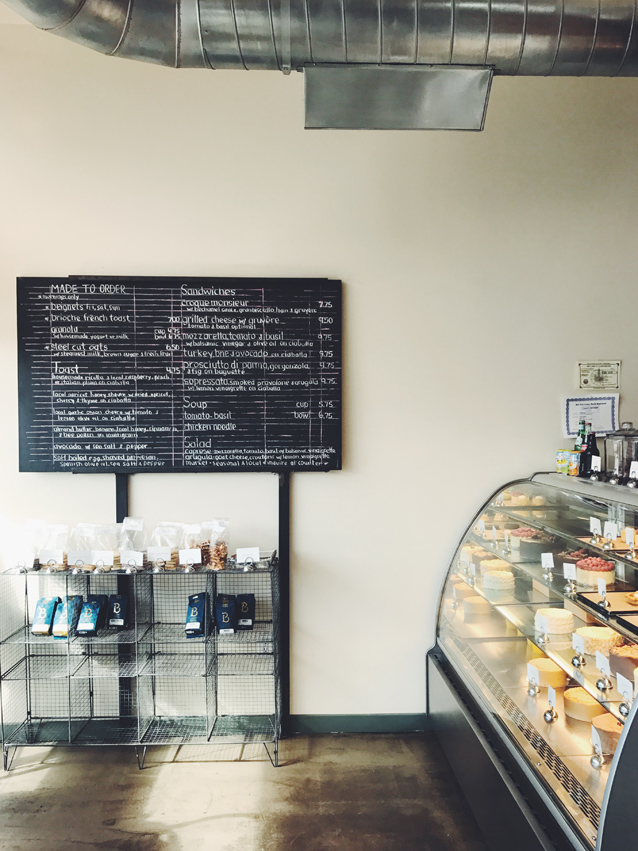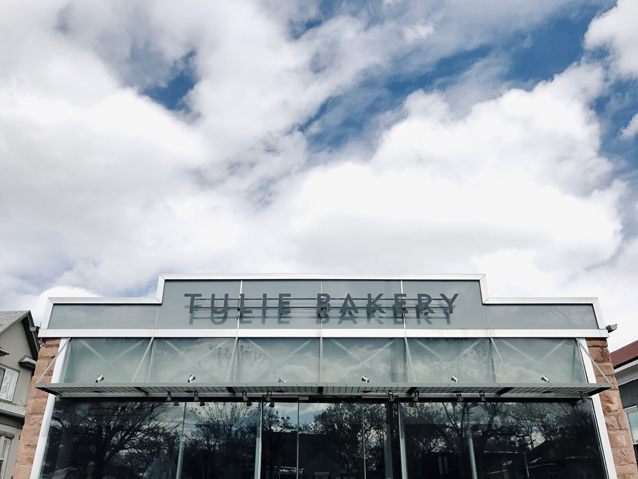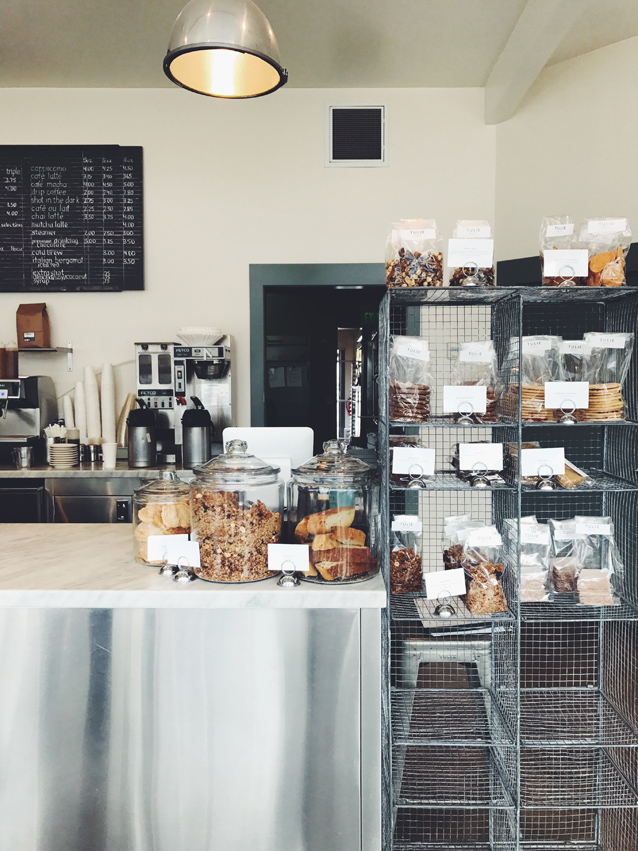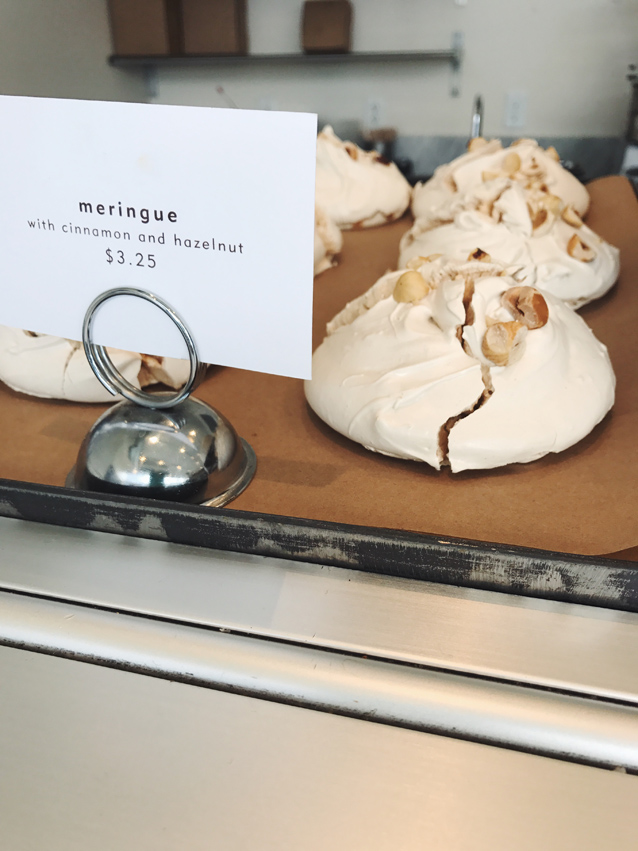 SLC brunch scene . . .
When it comes to baked goods and coffee shop scenes, Tulie Bakery in Salt Lake City's 9th and 9th district is a favorite. They serve breakfast, lunch and have a display case full of homemade pastries, tiered cakes and everyday treats. There's something for everyone.
The pumpkin spice coffee cake is my favorite item on the menu. It pairs perfectly with a pot of sweet mint tea or a cup of rich and creamy drinking chocolate. Pumpkin and chocolate . . . is there any better combination? We also ordered a quiche–equally as delicious and packed with flavor. The crust is thick, buttery and flakey.
If you're ever in the neighborhood, stop by + grab a bag of granola to-go. Your cereal bowl will thank you.
Want more brunch? Here's a roundup of SLC breakfast joints.