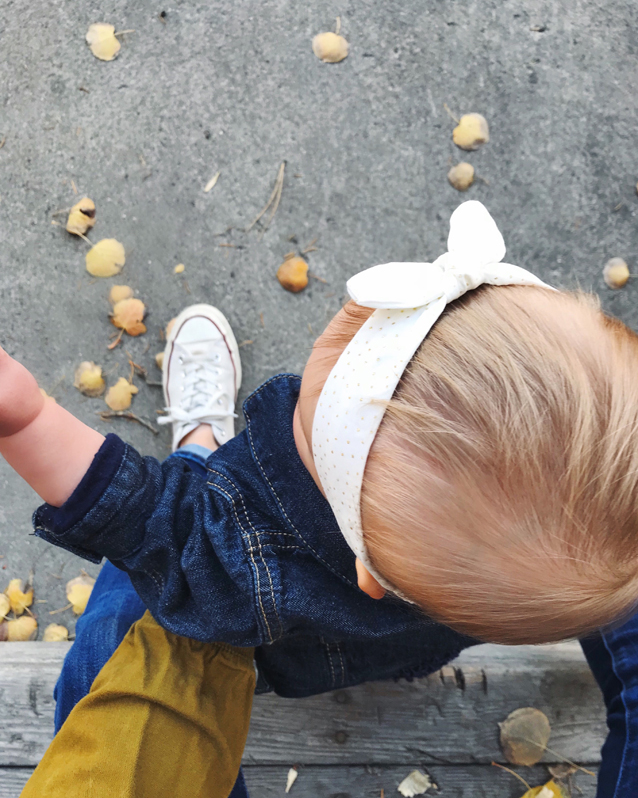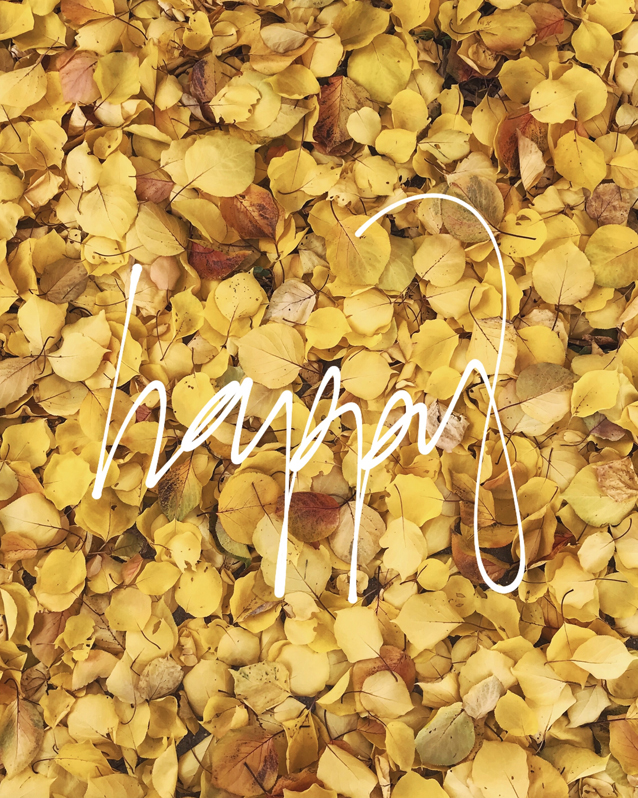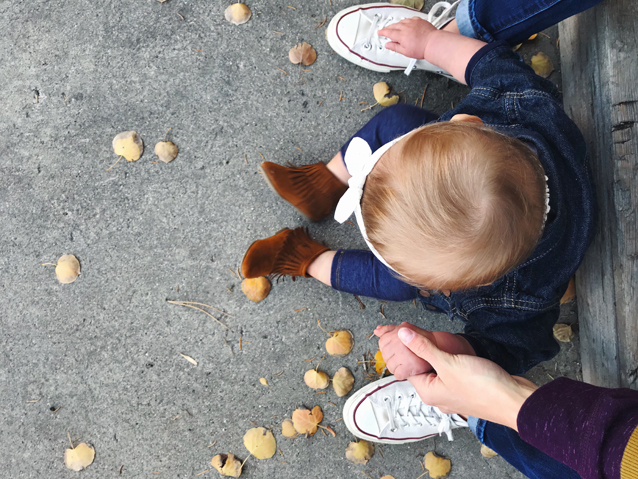 My happy project . . .
A couple weeks ago, we started listening to a new-to-me podcast on NPR. It's called Pop Culture Happy Hour, and they have a segment at the end of each show where they share something that's currently making them happy. Generally, their 'happy thing' falls into the pop culture category. It's been a fun way to discover shows, songs, books or movies that I may have otherwise missed.
So, what's making YOU happy? Here's where you can join the fun. Each Sunday, I'm asking my Instagram followers to share something that's making them happy. It can be anything–things like your go-to Starbucks drink, that movie you saw over the weekend or your favorite pumpkin cookie recipe for fall. You can find the most recent installment here to share your response on this week's post.
A BIG thank you to everyone who is sharing weekly–I've already discovered a few things I can't wait to try, buy, read, etc. I'm so excited to see this series unfold, and I hope you enjoy scrolling through the comments each week just as much as I do!
What's on my happy project list this week?
Afternoon Walks with Mary Jane
Honey Almond Shmear via Einstein Bro's Bagels
This Matte Lipgloss (gushed about it here)
Lazy Saturday Night Popcorn with Jake
The Current Light Jacket Weather
Pumpkin Spice Cheerios
Here are a few things making YOU happy:
(click the @________ to see Instagram feeds)
@torriemeidell: We've taken up going on walks every night after dinner as a family. It's the perfect time to wind down and just catch up with each other without the distraction of technology, hobbies, or the ever-going "schedule." Plus it's a great excuse to enjoy the fall leaves
@ourmidmodreno: Grand Designs on Netflix
@christendobbs: Last week, my daughter said she wanted to see the stars, so when it got dark we took blankets in the backyard and laid down and looked up at the stars. It didn't last long, maybe ten minutes, but it was a wonderful time and something I think I'd like to keep doing with her maybe weekly.
@abeautifulheart07: Something that made me happy this week was taking the time to to go breakfast. It's a meal I enjoy, and helps me feel better when I wake-up early. It felt so good to take care of myself in this simple way/treat. 🙂
@alove926: I'm going to have to look at that podcast, I'm looking for new ones. What makes me happy – quality time with the husband. We don't get it often so when we do, YES!
@abitomberlin: I just got my hair done and went a little blonder than I have in over a year… totally making me happy when I see it!
@words.onpaper: This weather (in Indiana anyway) makes me so happy. Also this discount store I discovered that allows me to buy name brand items at a steal!
@lybberty: Still loving @granddesigns_uk. Highly recommend
@susannahkellogg: Supportive friends are making me happy these days!
@oakandoats: I'm years late on it but Loving Newsroom these days on Amazon Prime and I don't want it to end!
@gingychristmas: the weather is finally fall! 😀
@everydaysummit: Love, love this idea. Sunshine and La Croix are making me smile right now.
@alove926: I'm doing something I love – capturing portraits of women = YES!
@someshananaginsss: Pup cuddles! My husband is out of town this week for work so it's just me and the dog. He's been extra snuggly and super protective. <3
@findingalexandra:That my laundry is all done and I actually did blog prep today.
@5goose: Currently making me happy pumpkin biscoff milkshakes, actually all the 🎃 things! And the insta account @simplyonpurpose such good and uplifting content!
@heritage_haberdashery: Sweater weather.
@jetmoody: Fog. It is magical. 💛🍂
Again, thank you for following along and participating in my happy project. I've loved having you as part of the Finding Beautiful Truth Instagram community.