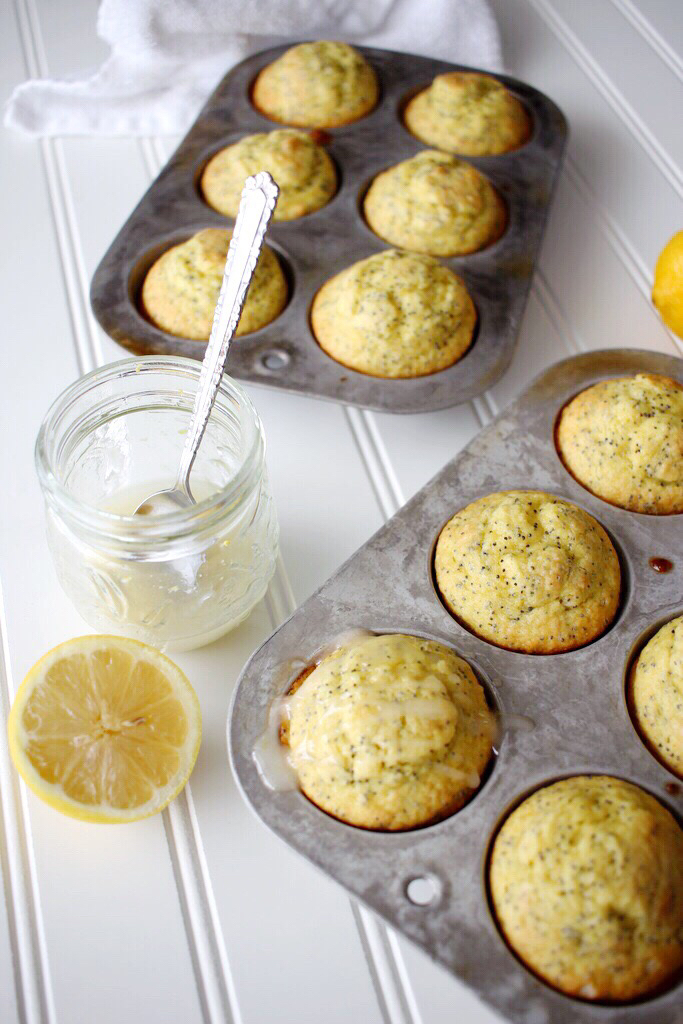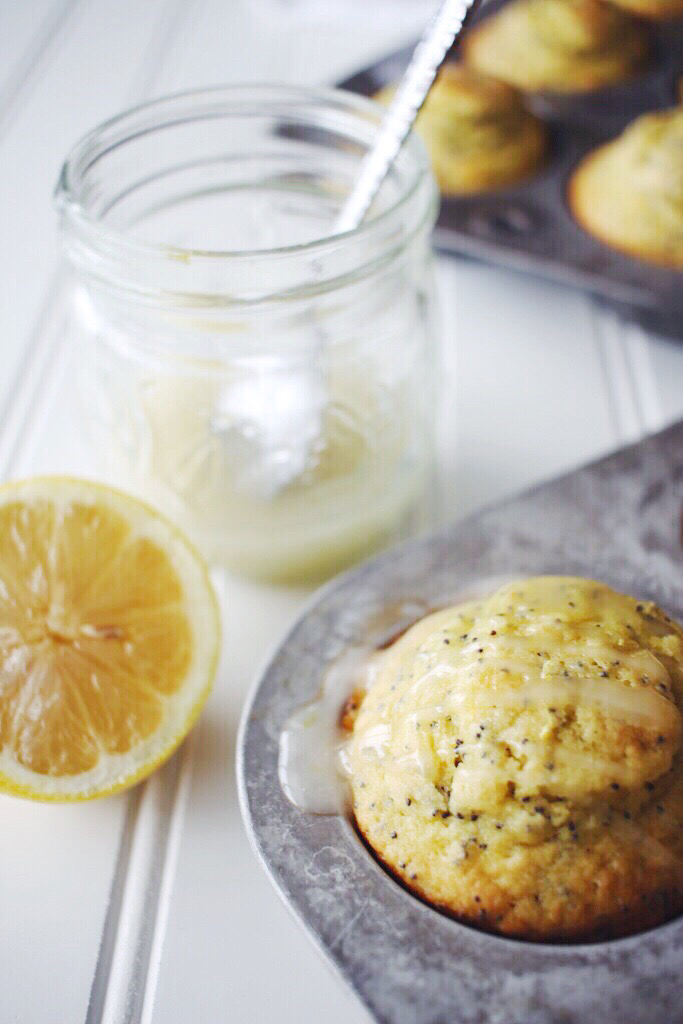 Baking for brunch . . .
I recently whipped up a batch of lemon poppy seed muffins. They were fluffy, flavorful and filled my kitchen with the sweetest citrus meets almond-y aroma. And, the light glaze with bits of lemon zest . . . game, set, match. These muffins are the perfect sweet treat that can easily double as your 3PM snack. Your brunch guests are bound to love you.
30 Minute Lemon Poppy Seed Muffins
2018-01-20 11:11:41
muffins
2 c. all-purpose flour
2 eggs
1/3 c. poppy seeds
3/4 c. white sugar
1 tsp. baking soda
2 tsp. baking powder
1/2 tsp. salt
1 tsp. almond extract (or vanilla)
1 tbs. lemon juice
3/4 c. plain fat-free greek yogurt
1/4 c. vegetable oil
glaze
8 tbs. powdered sugar
3 tbs. lemon juice
1-2 tbs. lemon zest (usually from 1 large lemon)
Instructions
Grease a 12 count muffin tin (I like to use non-stick cooking spray to evenly coat the cups), and preheat the oven to 400 degrees.
Using a medium sized bowl, whisk together the baking soda, flour and salt. In a second large bowl, combine the wet ingredients with a mixer on low-medium speed: sugar, almond extract, eggs, yogurt, lemon juice and vegetable oil.
When the wet ingredients are incorporated, slowly add the dry ingredients in three stages. TIP: Keep your mixer on low to minimize the flour-y mess. Add the poppy seeds last, gently folding them into the muffin batter.
Fill each muffin about 2/3 the way full, and bake for 12-16 minutes until toothpick test comes out clean. Cool the muffins on a wire rack.
To make the lemon glaze, mix the remaining lemon juice, powdered sugar and lemon zest in a small bowl. The consistency should be thin enough to drizzle but thick enough to have an opaque white color.
Plate the muffins, drizzle the lemon glaze over the top and serve immediately.
Finding Beautiful Truth https://www.findingbeautifultruth.com/