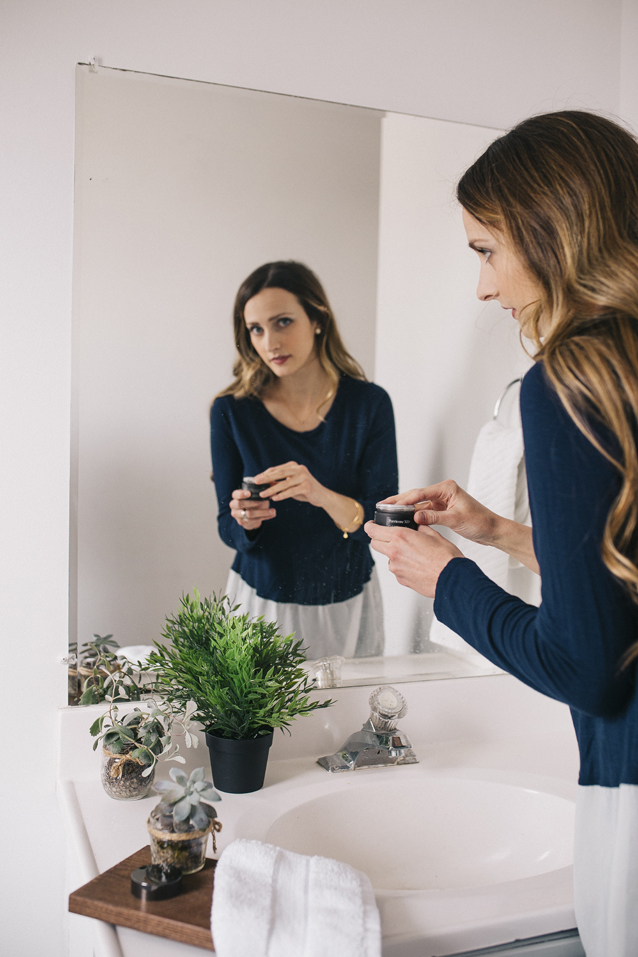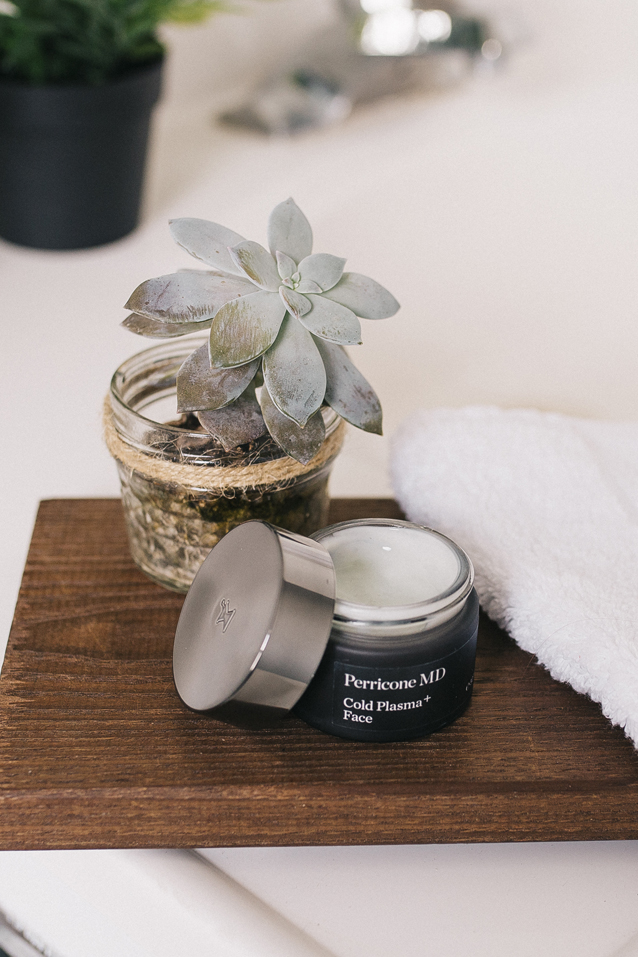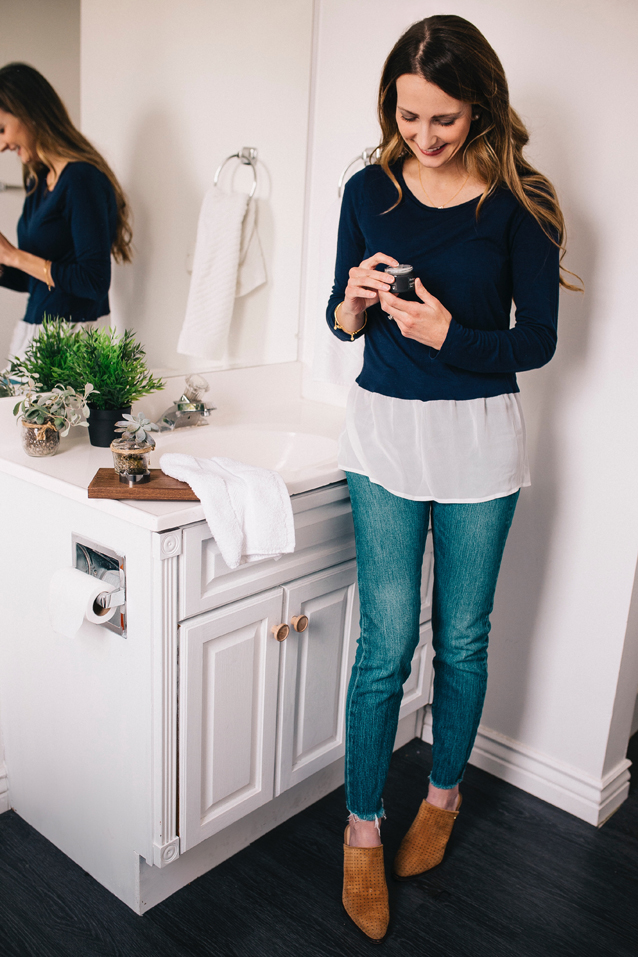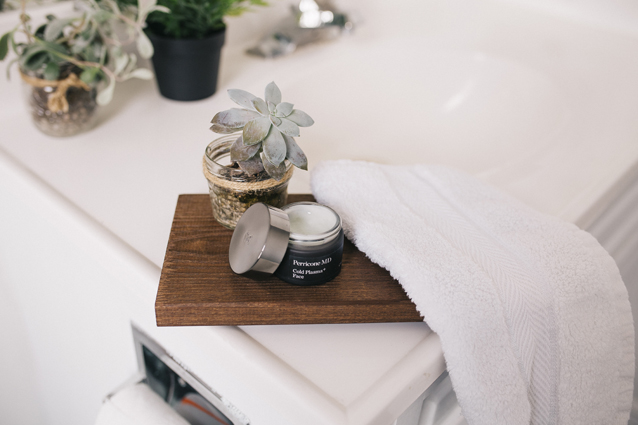 This post is brought to you in collaboration with Perricone MD. Thank you for supporting the brands that sponsor Finding Beautiful Truth.
Let's talk beauty . . .
Over the past couple of months, I've made a conscious effort to up my morning skincare routine. This means putting far more thought into what products I really like to use and when to incorporate them into my day-to-day. The process has been both fun and rewarding, especially when I find new favorites that make my skin look + feel great.
I'm no stranger to Perricone MD, and I'm thrilled to share this best-selling cult classic with you. Have you heard of Cold Plasma Plus? They revamped the formula, and it's more powerful than ever. Sick of your uneven skin tone? Have age spots, fine lines and wrinkles? What about oversized pores? Cold Plasma Plus is THE one concentrated serum to rule them all. And, it's the perfect addition to my morning skincare routine.
First, I wash my face with a sensitive cleanser. I have especially dry skin during the winter months so I try to incorporate products that aren't as harsh or drying. Next, I apply a dime-sized amount of Cold Plasma Plus to my problem areas–around my eyes and on my nose, chin and forehead. I let that dry (30 seconds max.) before applying a light layer of moisturizer.
Even on the busiest of mornings, my morning skincare routine only takes five minutes. The best part is that I know these products are good for me. It's an added bonus how they instantly make my skin feel.
Are you a fan of Perricone MD products? Have you ever tried Cold Plasma Plus?
photos by Gentri Lee