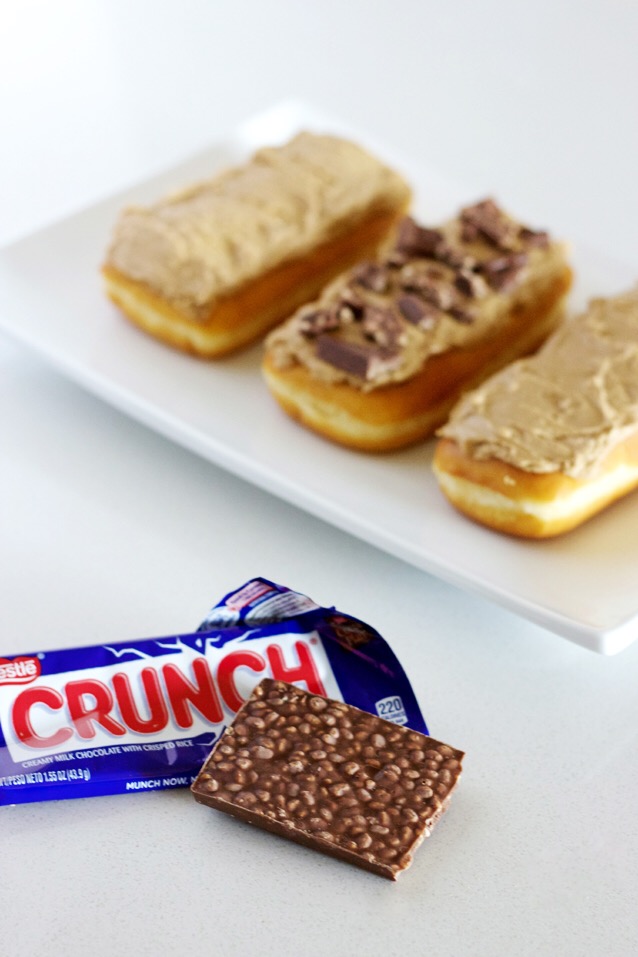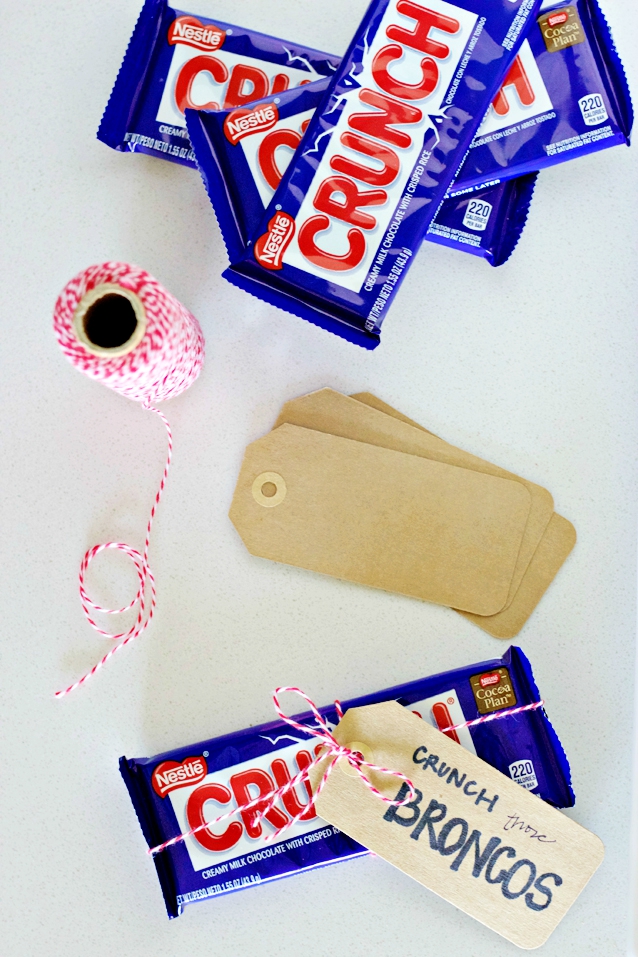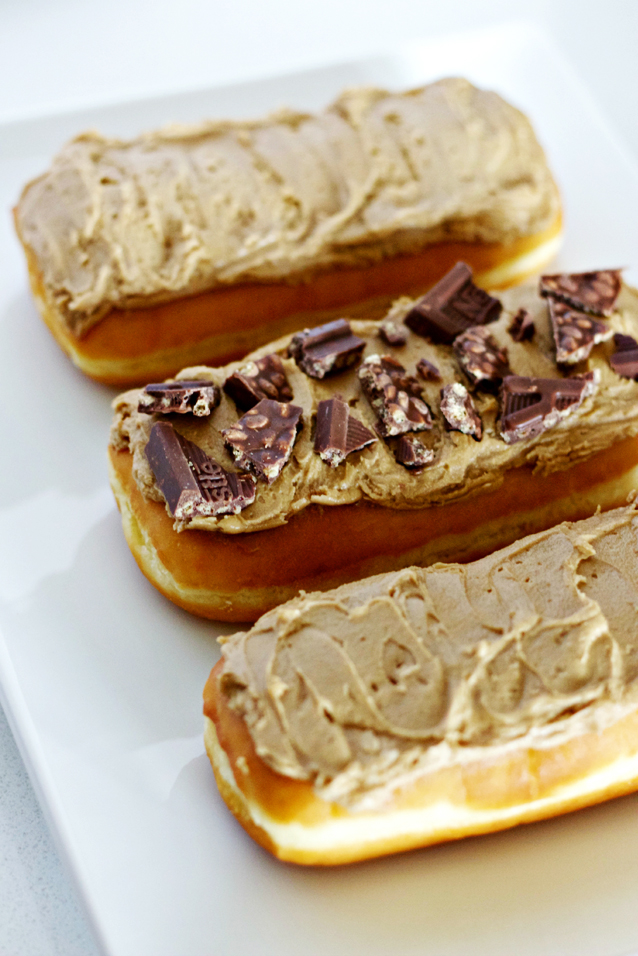 Tailgating treats . . .
BYU football is in full swing, and I can't wait to get my hands on a Cougar Tail. It's a golden brown, 2 foot long maple bar that always hits the spot.
For my game day tailgate, I whipped up a semi-homemade Cougar Tail that's just as sweet and a fraction of the size. You can't compete with this maple buttercream–it's far better than any you can buy at the store.
You'll need:
plain donut bars (no frosting)
2 sticks of unsalted butter
3/4 c. powdered sugar
1 c. (high quality) maple syrup
2 tsp. Mexican pure vanilla extract
1/4 tsp. salt
Nestlé® candy for topping
Add the butter, powdered sugar, maple syrup, vanilla extract and salt to a stand mixer and whisk on low for 1-2 minutes. Once the ingredients are all combined, increase the mixer speed until the mixture is light and fluffy. This usually takes 5-7 minutes. Use the maple buttercream frosting immediately, spreading it generously on top of the plain donut bars. Store any extra frosting in an airtight container for up to a week.
To kick things up a notch, I crumbled up a Nestlé® Crunch® bar and sprinkled it over my Cougar Tails.   This ties in perfectly with my 'Crunch those Broncos' candy themed party favor.
Want to create your own game day spread? Enter to win a Nestlé® candy prize package using the Rafflecopter below. The more entries you complete, the greater your chance will be at winning. Good luck!
a Rafflecopter giveaway

Today's post is part of The Blogger Bowl. It's a new series we're kicking off to celebrate college football season. Follow along on social media using #TheBloggerBowl, and scout out our blogger lineup here:


Liz from Pretty Sweet Life  |  Molly from Hey There Sunshine  |  Aubry from Finding Beautiful Truth

Beth from Bethcakes  |  Meredith from Meredith Noelle  |  Rachel from Stupid Good Rachel
This post is brought to you in collaboration with Nestlé® Crunch®. Thanks for supporting the brands that sponsor Finding Beautiful Truth.