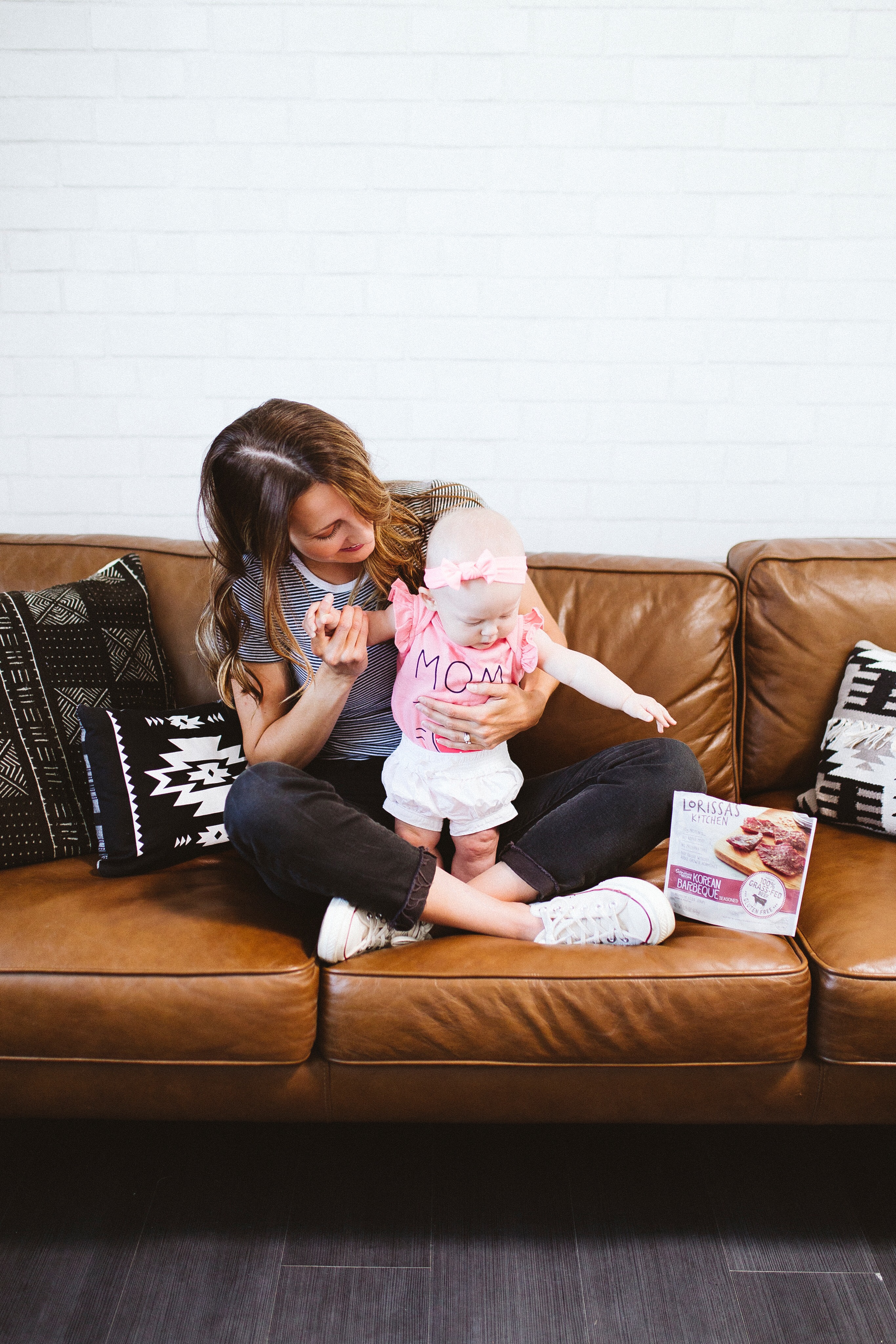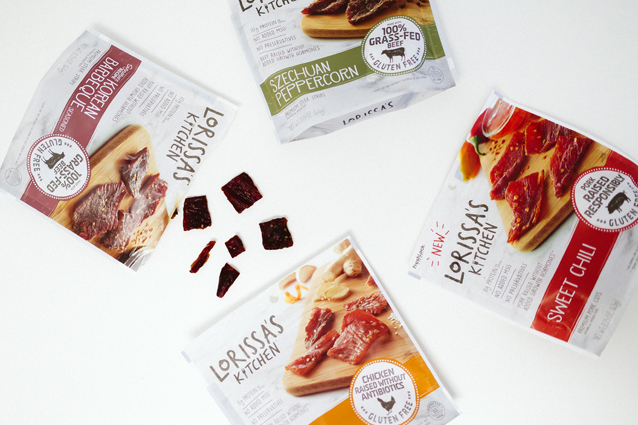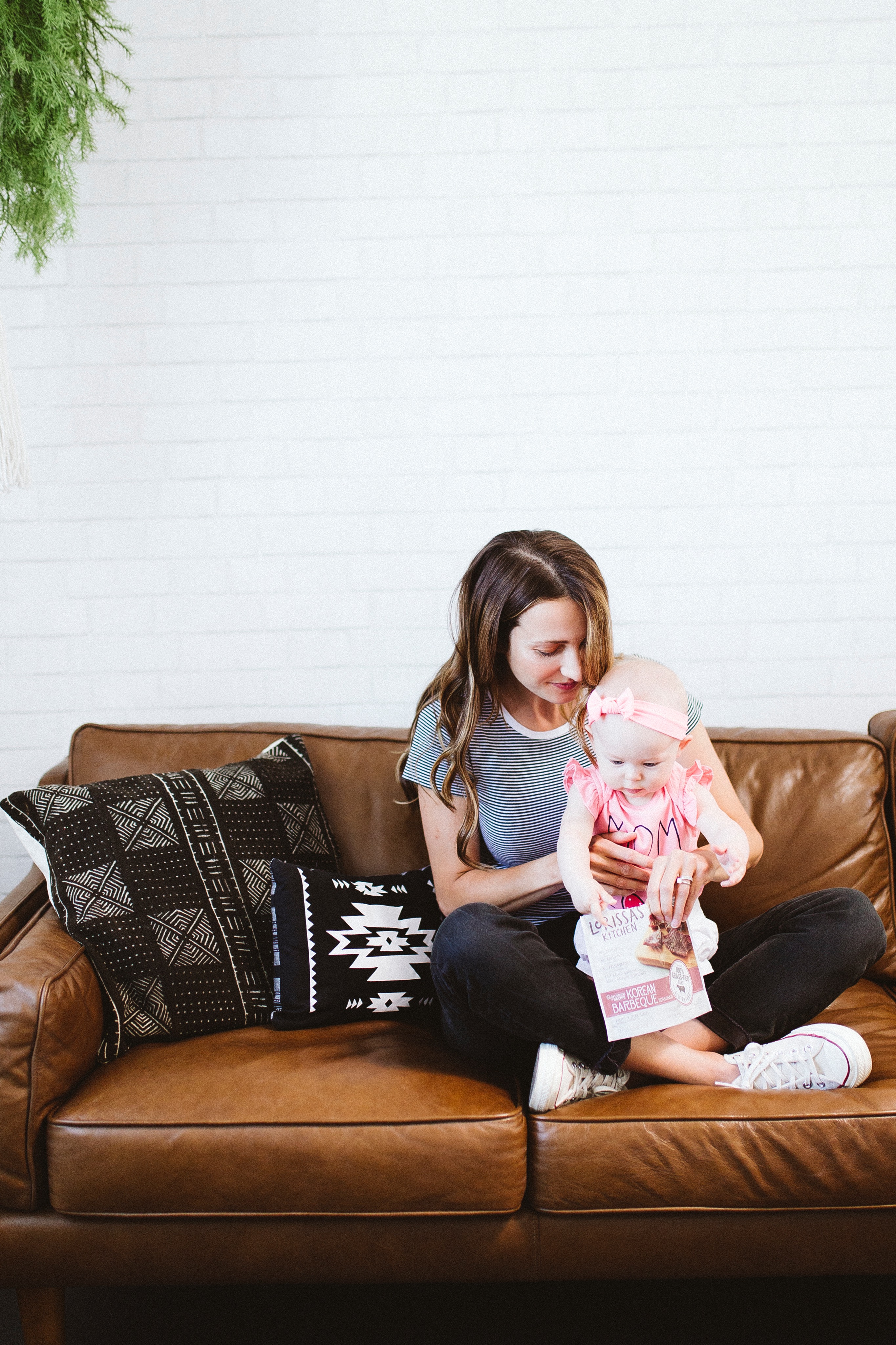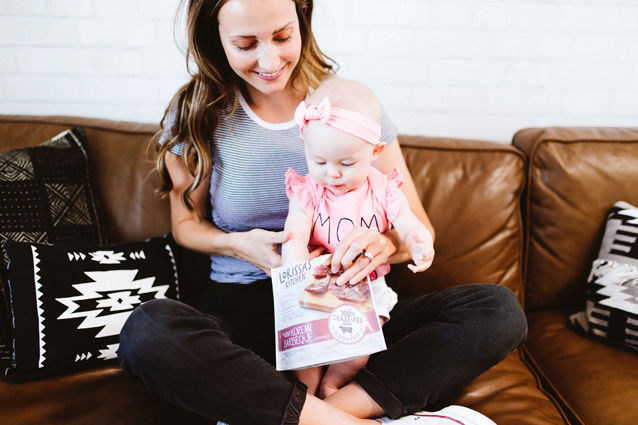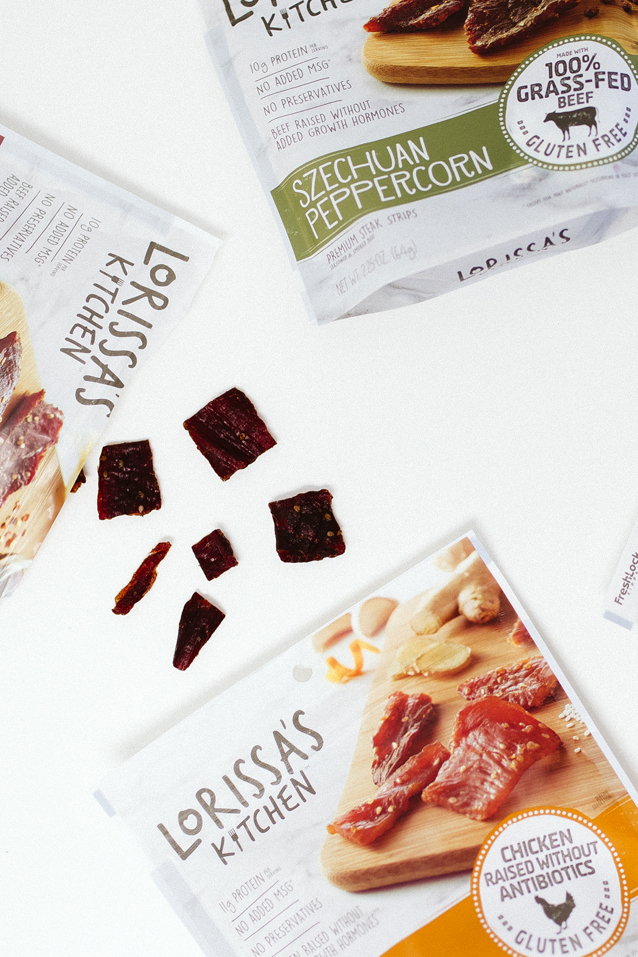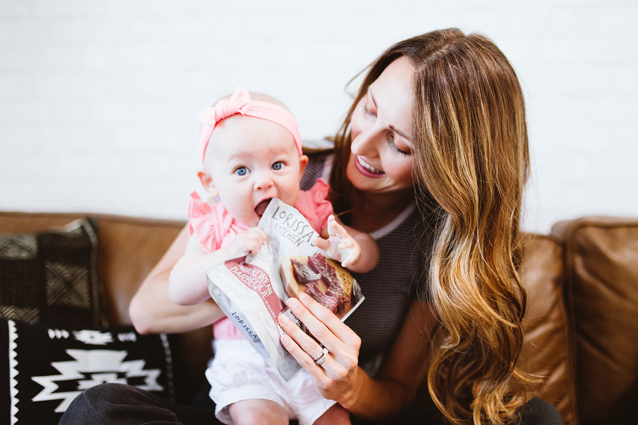 This post is brought to you by Lorissa's Kitchen. Thank you for supporting the brands that sponsor Finding Beautiful Truth.
Protein snacks on-the-go . . .
Our days are getting longer, busier and even more fun. To be honest, I can't imagine life getting much better. I'm in love with the six month old stage and each day I get to spend with Mary Jane. She's full of energy (and I'm often exhausted), but I wouldn't have it any other way.
To combat mid-day slumps, I've embraced the art of grab and go snacking. Brands like Lorissa's Kitchen make it easy. Their protein snacks are made with high quality and responsibly raised meat. And, the flavor combinations taste bold and delicious. Korean BBQ is my favorite–it's 100% grass-fed beef, has 11 grams of protein and is the ideal combination of sweet x savory.
I like to stash some in my diaper bag before heading out each day. Every package has 2.5 servings, and each serving is only 80 calories. Whether we're in the car, between meetings or playing at the park, I always have guilt-free, protein snacks on hand. Let's chalk this up to a #momlife win.
Want to try some for yourself?
Lorissa's Kitchen is giving away 10 prize packages. Enter to win by clicking here or on the photo below.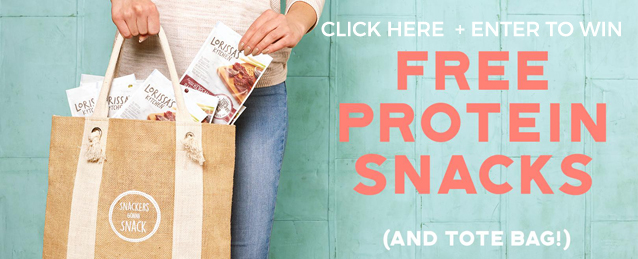 post photos by Gentri Lee