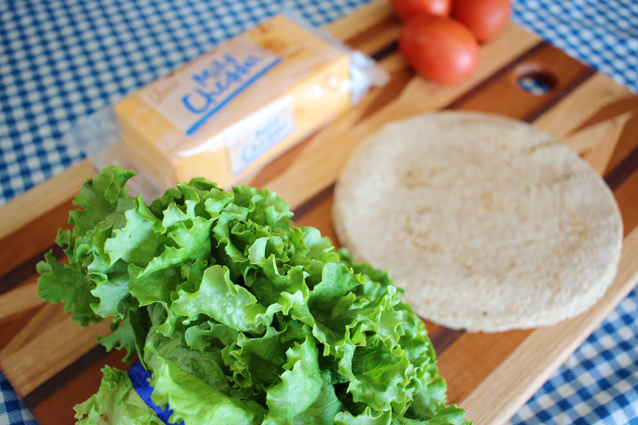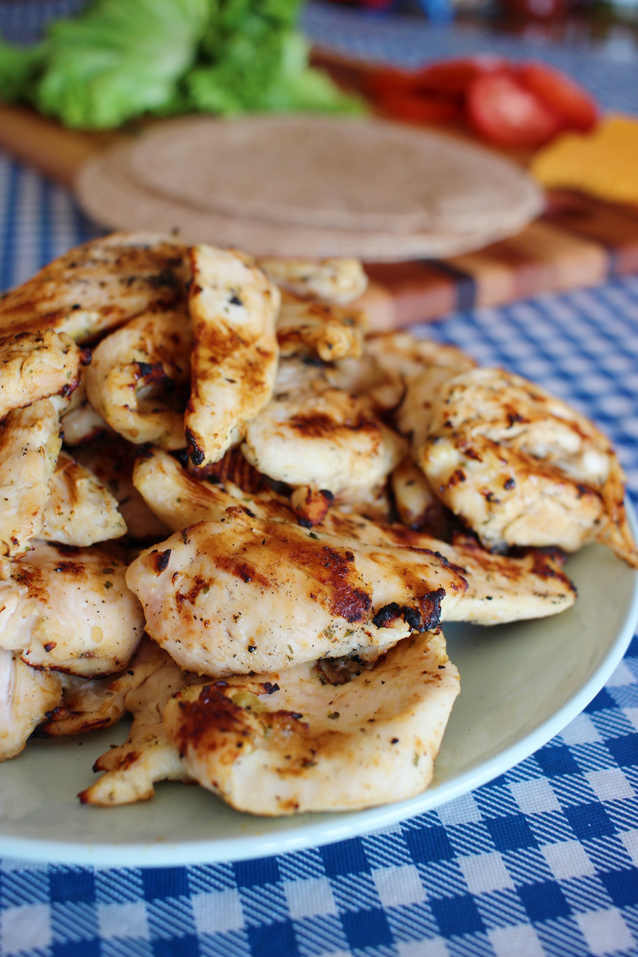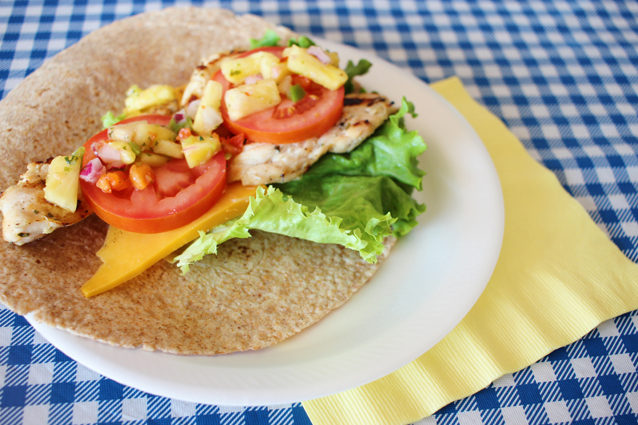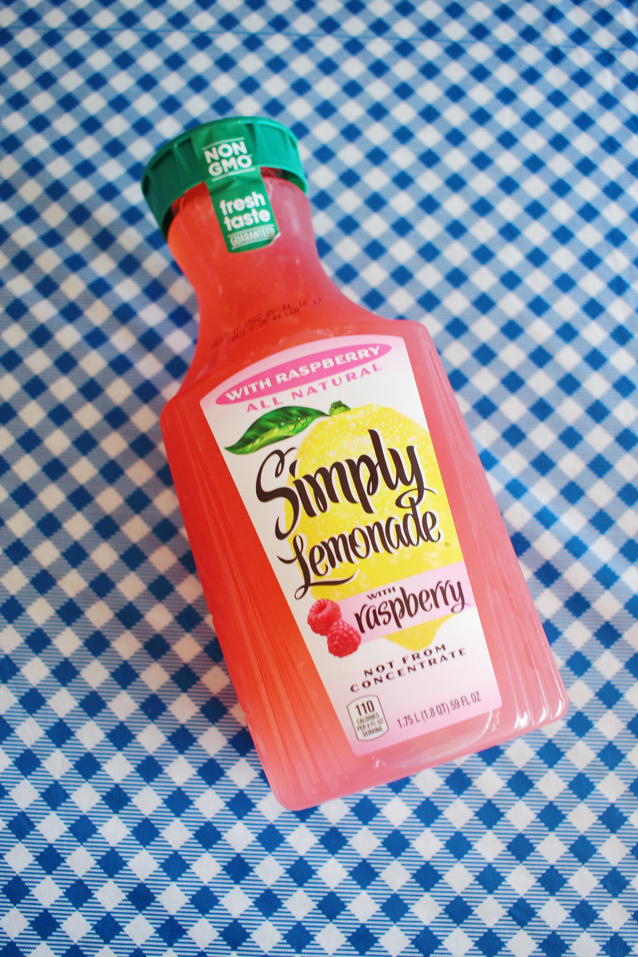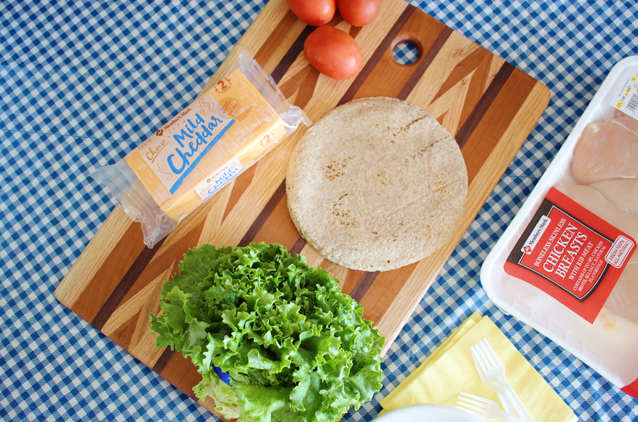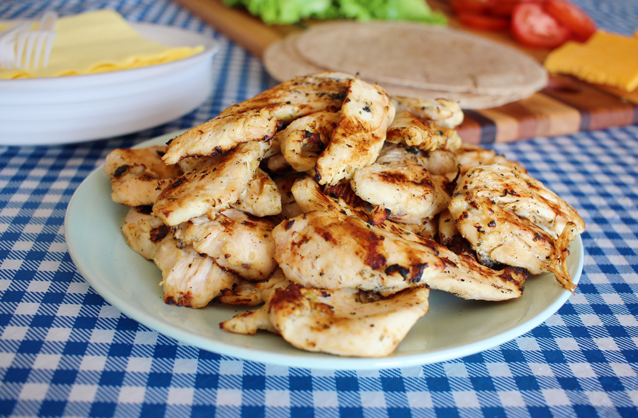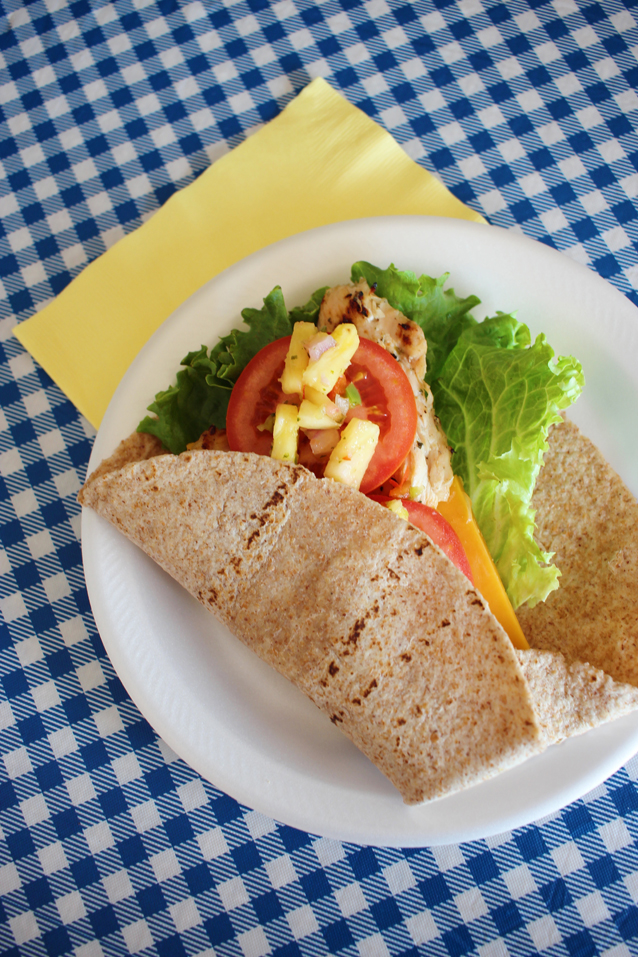 This post is brought to you in collaboration with The Simply Orange Juice Company. Thank you for supporting the brands that sponsor Finding Beautiful Truth.
Summer BBQ Tips . . .
Planning an outdoor get together? There's no better time to celebrate the warmer weather with a few festive rounds of al fresco dining. From menu ideas right down to the perfect playlist, here are the BBQ tips (we swear by) and an easy recipe to kick off your next summer barbecue.
Keep the Menu Simple
I'm a fan of bold flavors, fresh ingredients and build-your-own options. These grilled chicken wraps are healthy and serve up in seconds. Plus, they pair well with traditional side dishes like macaroni salad, chilled watermelon and and a glass of Simply Lemonade® with Raspberry.
Delegate the Non-Essentials
Party planning can be overwhelming, and I'm always a fan of letting my guests help out where and when they can. I like to delegate non-essential tasks or dishes, like bringing their preferred soda or preparing their favorite side dish. This ensures that I have the necessities on hand and everything else is an added bonus.
Set a Playlist on Shuffle
The right music can really set the mood. If the BBQ is a family affair, I tend to stick with classic tunes and upbeat oldies. These songs act as sing-along entertainment and encourage mid-meal dancing. Cue those favorite throwback jams, and your party is bound to be a good one.
Have Repellent on Hand
I can't stress this enough. There really is nothing worse than a rowdy gang of mosquitoes crashing your party. I try to have a few different kinds of repellent on hand: basic bug spray, citronella candles and 100% natural repellent bracelets (my favorite method + great for kids).
Do you have your own BBQ tips to share? Enter here for a chance to win a Coca-Cola Summer Fun Pack!
Grilled Chicken Wraps + Fresh Pineapple Salsa
2017-07-08 11:03:09
Grilled Chicken Wrap
Member's Mark chicken breasts, sliced into tenders
Member's Mark block of cheddar cheese, thinly sliced
1 16oz. jar of salsa verde (for marinating)
whole wheat tortillas
tomatoes, washed and sliced
lettuce, washed and separated
fresh pineapple salsa
Fresh Pineapple Salsa
1 large pineapple, diced
1 bunch of fresh cilantro, chopped
half a red onion, finely chopped
juice + zest of 1 lime
a pinch of sea salt
Instructions
The day before the BBQ, place the raw chicken in a large zip top bag, and cover the chicken with the entire jar of salsa verde. Place the meat in the refrigerator to let it marinate overnight.
A few hours before the BBQ, prep the fresh pineapple salsa. Mix the diced pineapple, cilantro, onion and lime juice + zest in a large mixing bowl. Once combined, season the salsa with sea salt. Cover it with cling wrap, and store in the refrigerator until ready to serve.
Grill the chicken over medium high heat, flipping halfway through the cooking process. Depending on how thick the tenders are, this could take 4-5 minutes on each side. The chicken should be fully cooked (no pink in the center).
To serve, arrange the fixings so guests can build their own wraps. Be sure to include an assortment of complementary condiments--the pairing possibilities really are endless.
Finding Beautiful Truth https://www.findingbeautifultruth.com/