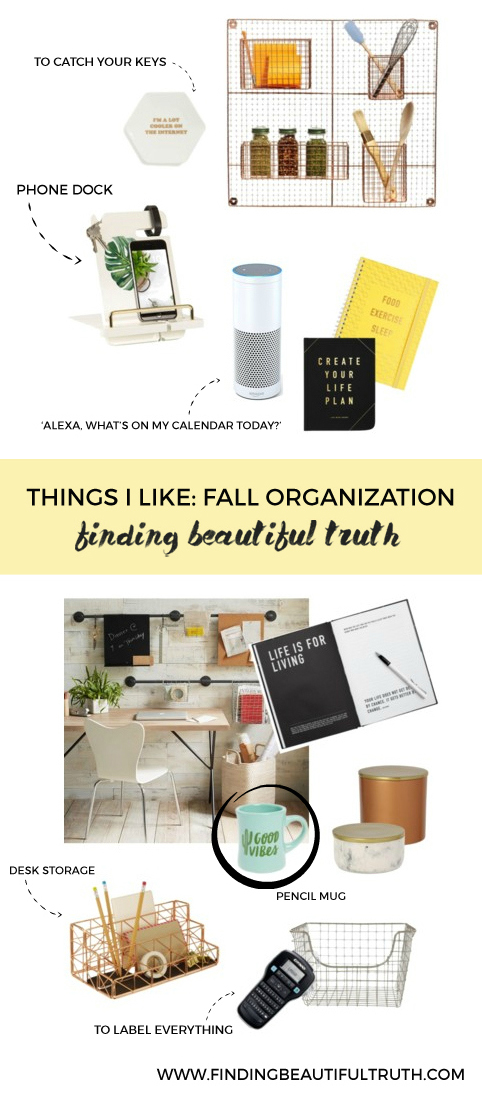 Fall organization must-haves . . .
August is here, and the back to school rush is just around the corner. I've rounded up a few odds and ends that will help organize your space and keep your to-do list in check. Truth be told, I'm a sucker for these sorts of things. So, grab a pencil from your handy dandy pencil mug–it's time to start planning.
The Lineup
'Cooler on the Internet' Trinket Tray
Trellis Wall Organizer (also love this system!)
Palm Print Docking Station (two styles available)
Amazon Echo or Amazon Dot for $50
Food, Exercise + Sleep Daily Journal
Create Your Life Plan: Life Essentials Activity Book
Industrial Rail Hanging System
'Good Vibes' Cactus Mug
Copper + Brass Decorative Cache Box
Resin + Brass Decorative Cache Box
Copper Desk Organizer
DYMO Label Maker (only $14!)
Nickel Wire Storage Basket (great for pantry or closets)
See something you like?