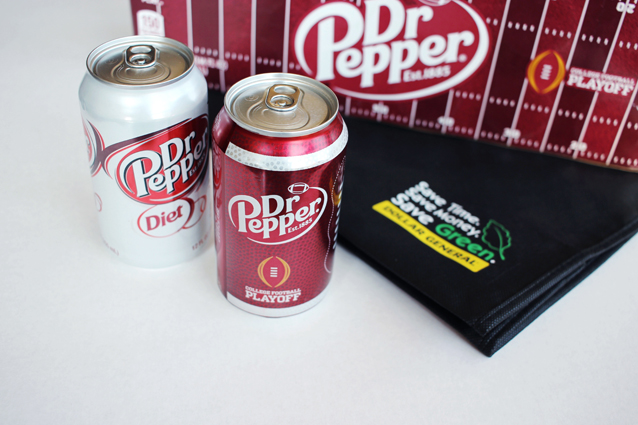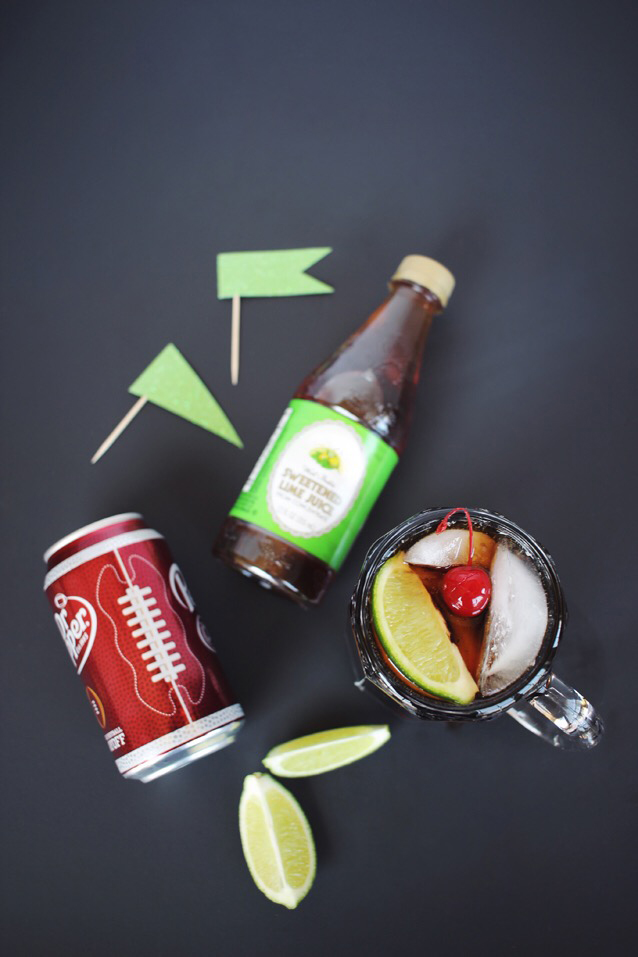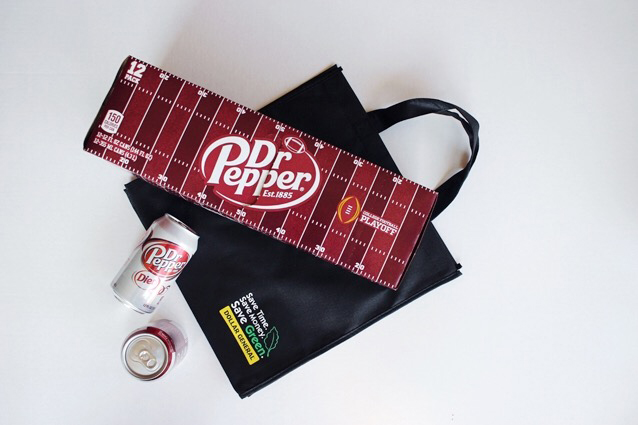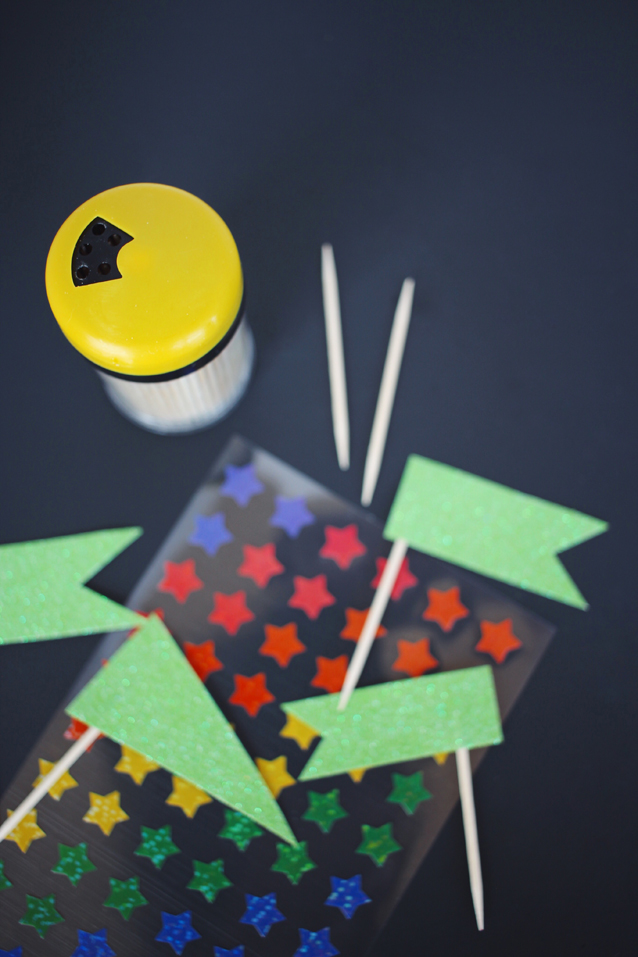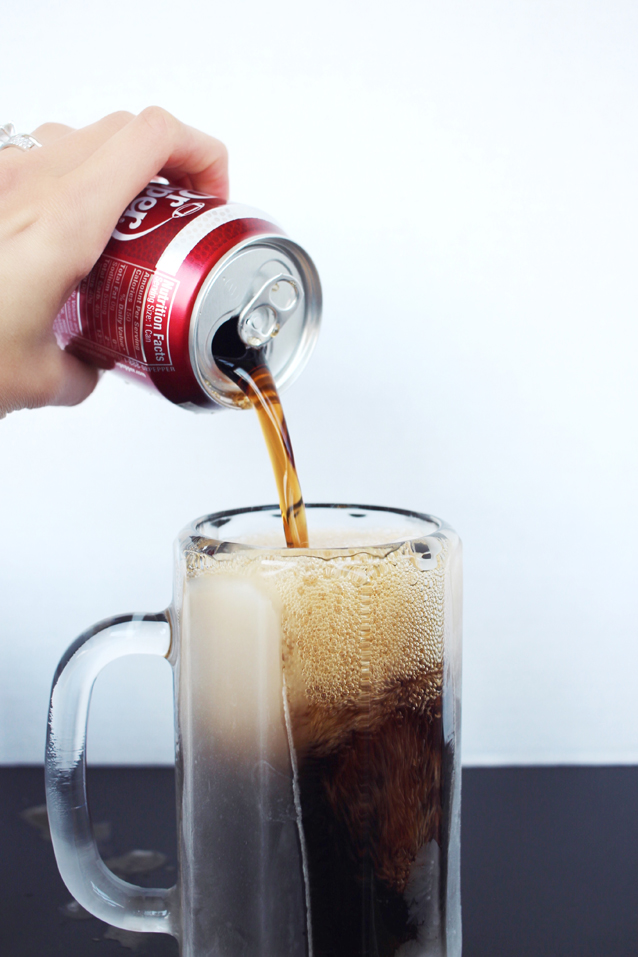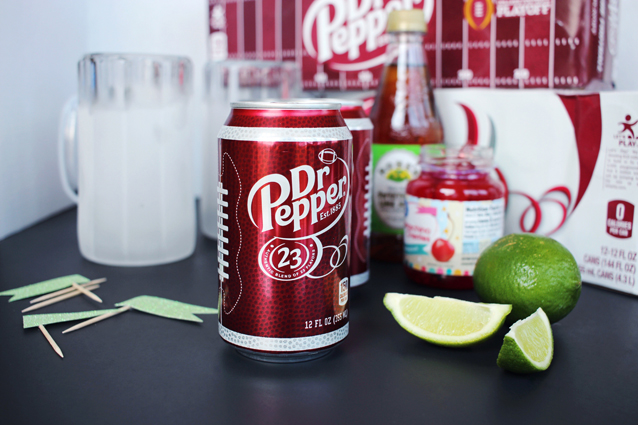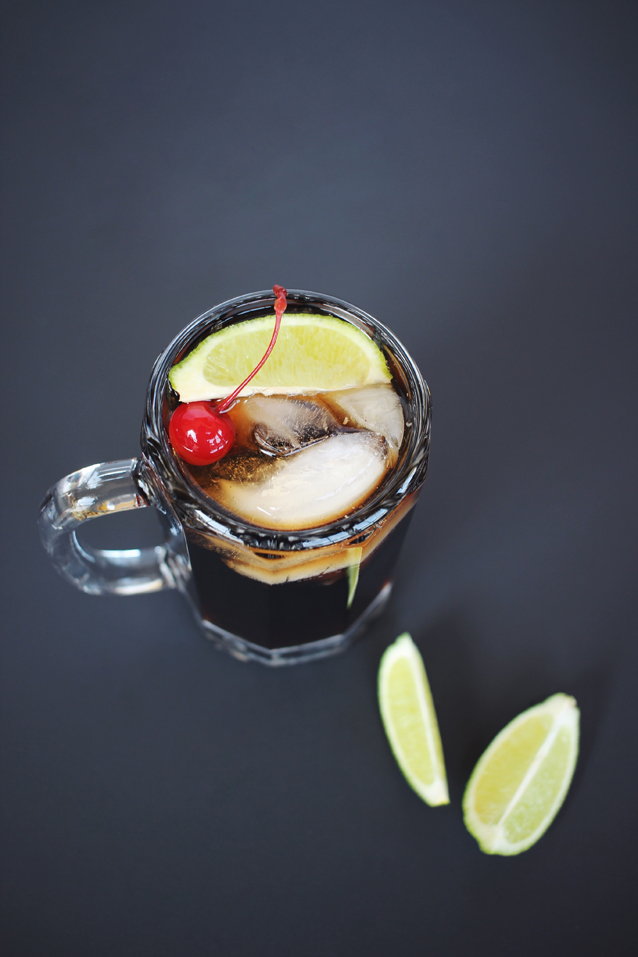 This post is brought to you in collaboration with Dr Pepper. Thank you for supporting the brands that sponsor Finding Beautiful Truth.
Tailgating tips . . .
We're big fans of football season, and there's no better way to watch the game than with a big spread of food. From savory appetizers to smoked meats and extra sweet treats, I've rounded up a few tailgating tips to make sure your party goes off without a hitch. There's even a fun DIY to get your guests involved and keep the kids entertained.
Know your Audience
Be it a family affair or a game watching party just for the guys, it's important to plan your tailgate with your audience in mind. This usually means sticking to football season favorites–why not ask your guests when they RSVP? Including favorite dishes, flavors or treats is the easiest way to personalize your menu. Plus, it'll score you major points in the host/hostess department.
Mix up the Menu
The first thing I think about is prep + presentation, and the easier the better. Think crockpot recipes, store bought sides and semi-homemade treats. They please a crowd with minimal effort, and cleanup is always a cinch. I like to include at least one main course/meat dish like BBQ pulled pork made in the crockpot. It goes well with store bought sides like chips + guacamole, salty snack mix and a slew of fresh veggies. Finish off the spread with a plate of boxed brownies (your semi-homemade addition), and your menu is set.
Add a Creative Element
Build-your-own bars, like our DIY Dr. Pepper drink station, are a fun way to get your guests in on the action. I like to offer a few different options, like Diet Dr Pepper + regular Dr Pepper on it's own or the soda served with mix-ins. I purchased our football themed Dr Pepper 12 packs from Dollar General. You can find them on the soft drink aisle in a festive football display.
Here are our go-to drink combinations:
Dr Pepper with Lime
Dr Pepper in Frosty Glass
Lime Juice or Lime Simple Syrup (recipe below!)
Fresh Lime Garnish
Diet Dr Pepper with Cherry + Lime
Diet Dr Pepper in Frosty Glass
Lime Simple Syrup
Cherry Syrup (from jar of cherries)
Fresh Lime + Maraschino Cherry Garnish
Keep it Simple
You don't need a slew of dishes to make your tailgate successful. Instead, keep your menu simple so you can focus your efforts on creating an environment everyone will enjoy. Include their favorite dishes, minimize prep-work and add an element of fun.

Are you a football fan? Do you like tailgating? Sign up here for the Dr Pepper Dollar General program to be eligible for rewards with each tailgating purchase.
Homemade Lime Simple Syrup
2017-10-10 14:09:11
Ingredients
1 1/2 c. water
1 1/2 c. granulated sugar
juice from two limes
zest from 2 limes
Instructions
Zest the limes with a microplane zester, removing only the green from the peel. (The white part of the peel can be bitter.) Set the zest aside to add later.
In a medium saucepan, bring the water and sugar to a simmer. Stir continuously with a wooden spoon–you don't want the sugar to burn or stick to the bottom of the pan. Once the sugar is dissolved, remove the syrup from the heat.
Add the juice from both limes, stir in the lime zest and let the syrup cool completely before serving. Store the simple syrup in an airtight container, refrigerated, for up to one week.
Finding Beautiful Truth https://www.findingbeautifultruth.com/