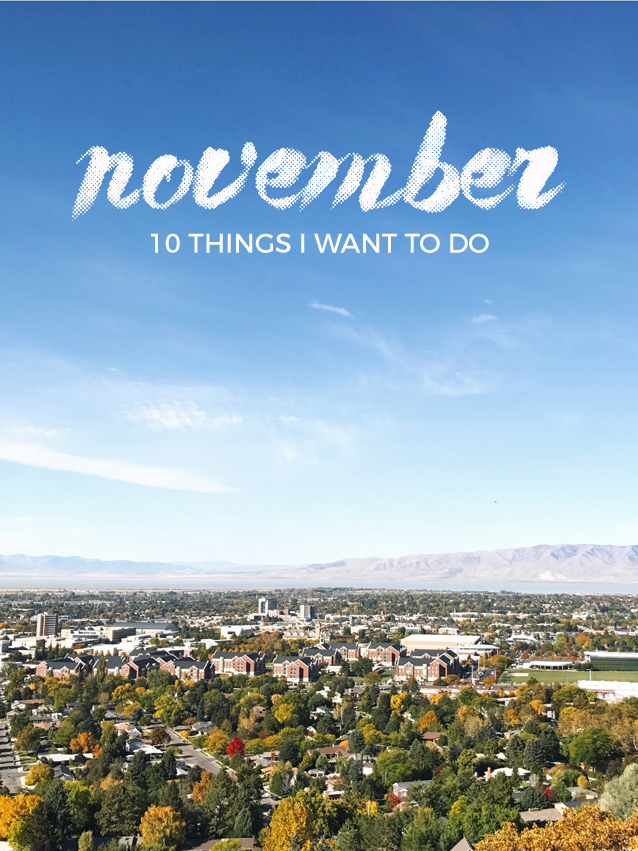 November to-do list . . .
Buy a Costco chocolate cake for Jake's birthday.
Make time once a week for a yoga class.
Dress up in velvet for a fancy dinner + date night.
Take Mary Jane to Disney World to celebrate her 1st!
Stock up on canned pumpkin (it always sells out).
Do some early Christmas shopping.
Send thank you notes in honor of Friendsgiving.
Ditch late night snacking–no food after 8PM.
Go for a walk every afternoon, weather permitting.
Taste-test a few of these recipes before Thanksgiving.
What's on your list? I'd love to hear what you're up to!