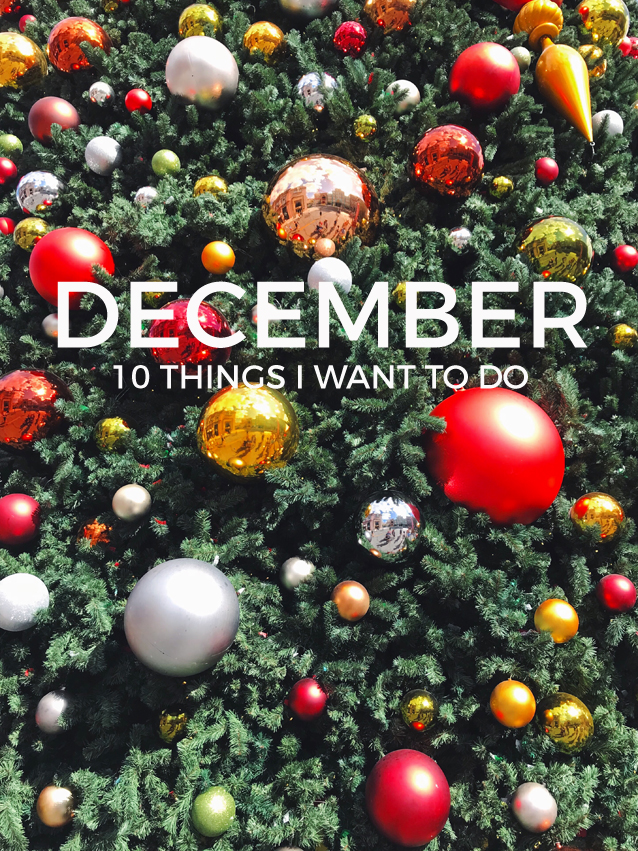 December to-do list . . .
Buy our first ever REAL christmas tree.
Deliver homemade cookies to the neighbors.
Bundle up, and go Christmas caroling.
Get cozy for a night of Elf, hot chocolate + present wrapping.
Celebrate our 6th wedding anniversary!
Take Mary Jane to see Temple Square's Christmas lights.
Do a day-date downtown to go ice skating.
Dress up for that fancy holiday party.
Send handwritten Christmas cards to friends + family.
Find a quirky + cute 2018 wall calendar.
What's on your list? I'd love to hear what you're up to!