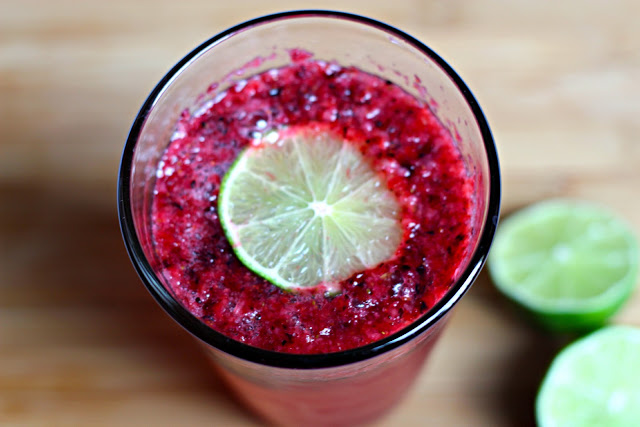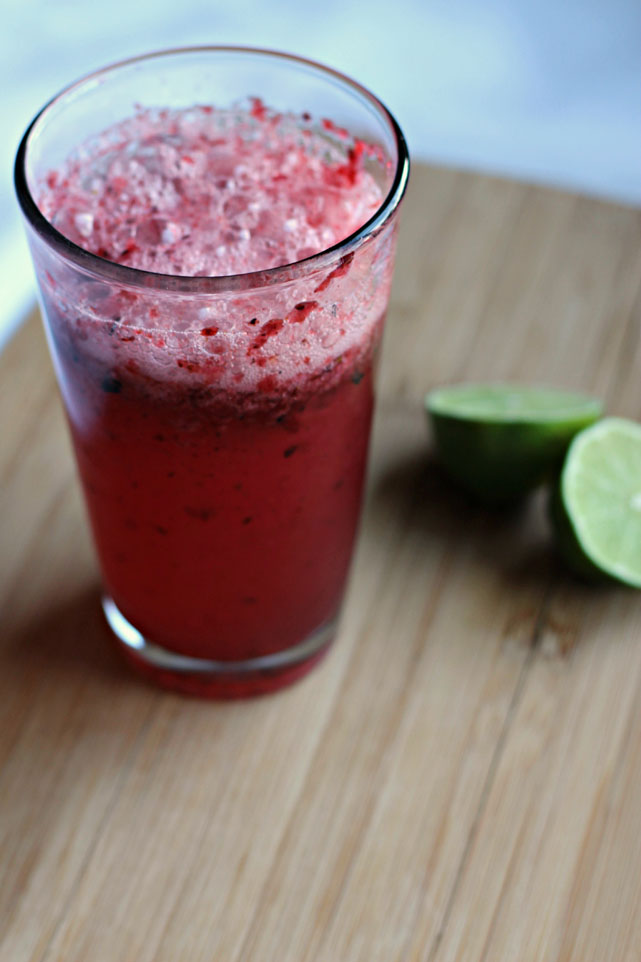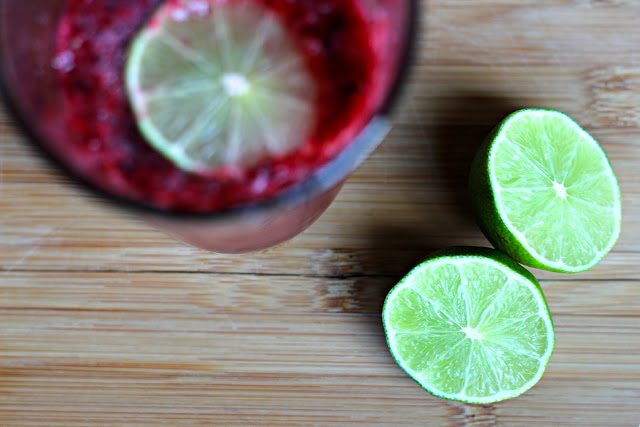 This fizzy drink is meant to be sipped in the sunshine.
Makes ~2 serving
1 c. frozen mixed berries
zest of one lime
juice from half a lime
2 c. lime flavored sparkling water
lime slices for garnishing
In a blender or food processor, combine the frozen berries, lime zest and lime juice. You'll want the consistency to be a smooth puree. Evenly transfer the blended berries into glasses. Pour one cup of the sparkling water on top of the berries. The berries will slowly rise to the top. Once the fizz dies down, garnish each drink with a thin slice of lime, and serve immediately.