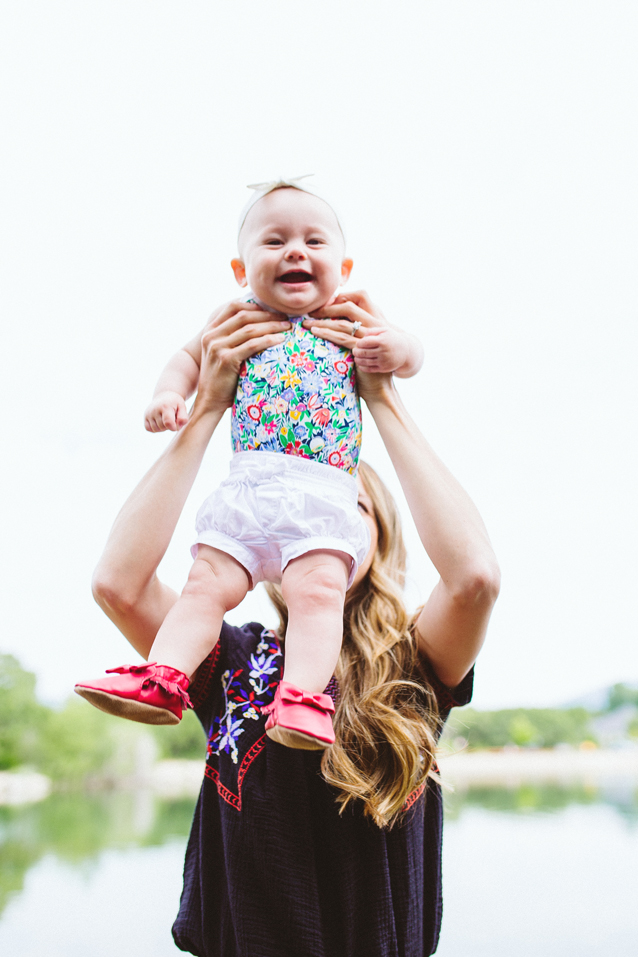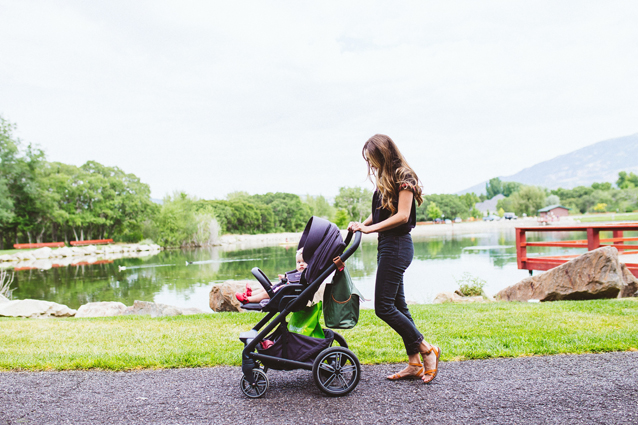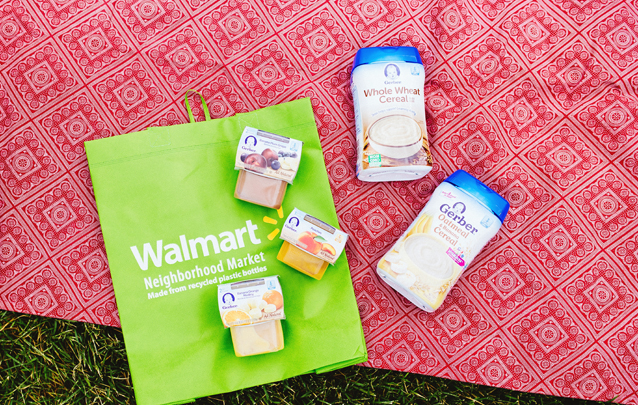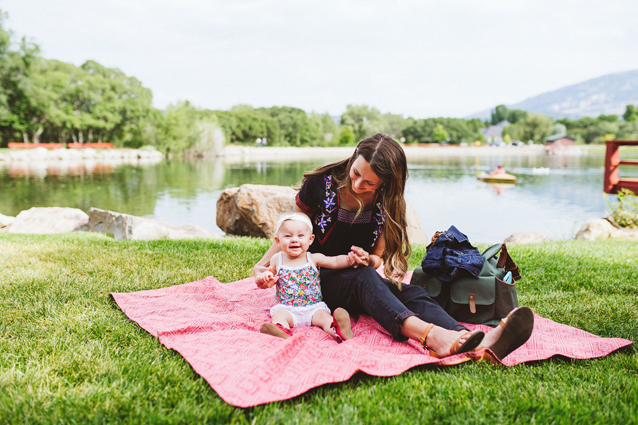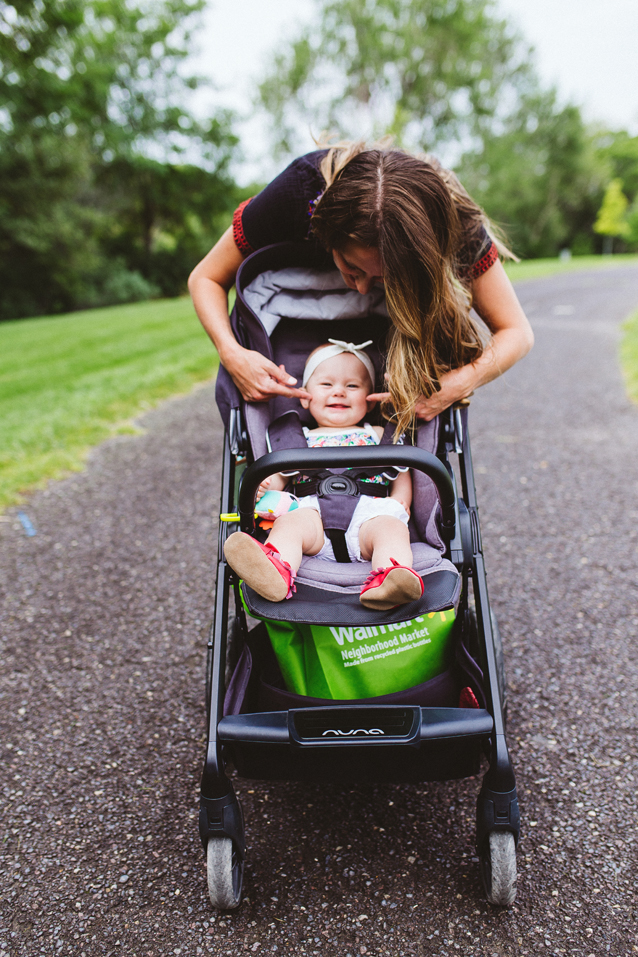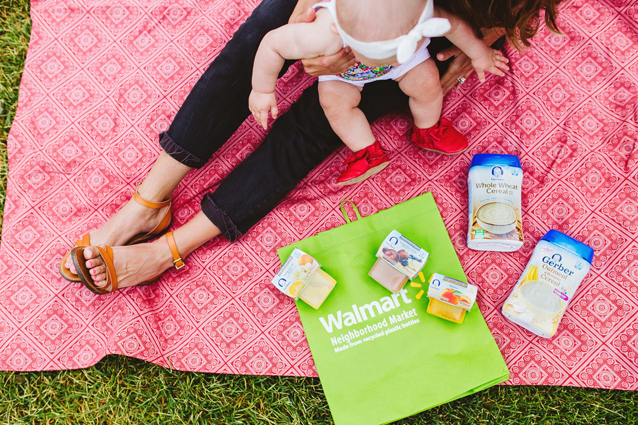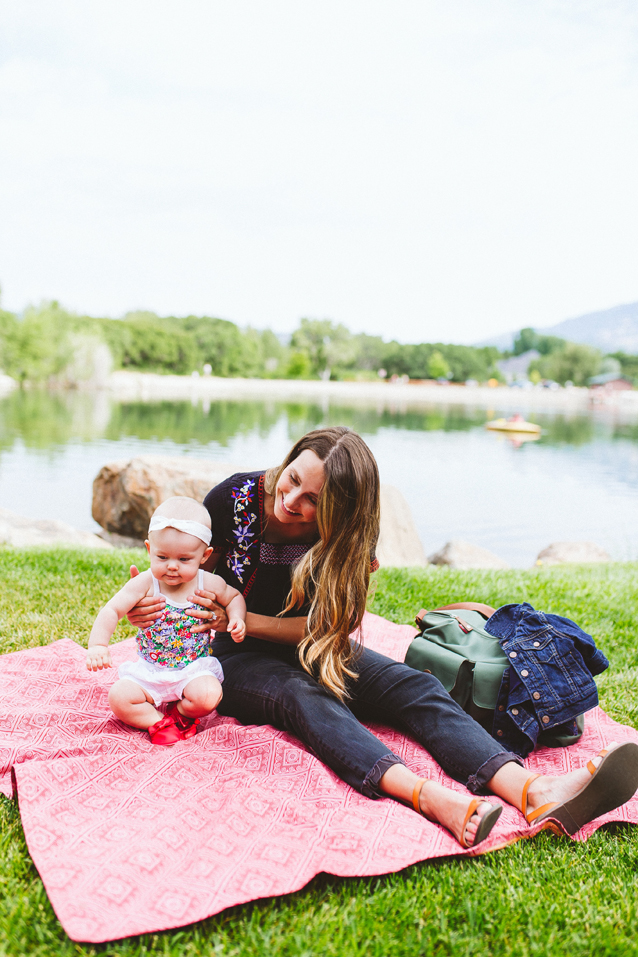 This post is brought to you in collaboration with Gerber. Thank you for supporting the brands that sponsor Finding Beautiful Truth.
Baby update . . .
Just like that, Mary Jane is another month older. I'd hate to jinx our hard-fought progress, but it feels like we're finally getting the hang of things. Day in and day out, we're tackling those milestones + learning as we go. Here's a peek into our everyday and her 8 month old morning routine.
Like clockwork, Mary Jane is up at 8:00 am, and we always start our day with family cuddles in bed. It's my favorite part of the day because Jake gets to join the fun before he leaves for work. Plus, Mary Jane gets really excited when she hears me coming to get her out of the crib. Who doesn't love baby giggles?
Next up is a hearty breakfast. Luckily, Mary Jane is a really good eater. We started introducing solids after our 4 month check-up, and she's been a fan ever since. This collaboration couldn't be more fitting–I've bought Gerber products since day one. Our family even jokes that Mary Jane looks just like the Gerber baby on the logo. Her double chin and chubby cheeks are the absolute cutest.
After getting our doctor's approval, we started with Rice Cereal, and we've slowly worked our way through Gerber's collection of pureed fruits, veggies and savory combinations. Our most recent additions to the lineup are Gerber's Whole Wheat Cereal and Oatmeal & Banana Cereal. You can find these flavors at WalMart. I prepare the cereal according to the package directions, and Mary Jane eats it served warm like the oatmeal I'd make for myself.
Did you know that just two servings of infant cereal meet 90% of your baby's daily iron? This is so important because iron is necessary for brain growth and cognitive development. Plus, Gerber Cereal delivers a nutritional blend of zinc, vitamin C, calcium, vitamin E, and six B vitamins. There's nothing I want more than to make sure Mary Jane gets everything she needs to keep growing healthy and strong.
After breakfast, we usually head out for a walk before it gets too hot. Whether it's a trip to the park or just a stroll around the neighborhood, we always pack a snack. I've quickly learned that a hungry baby isn't a happy baby. For our longer outings, I like to bring a package of peaches. It's currently her favorite fruit, and it keeps Mary Jane satisfied until nap time.
Hey mamas, does your baby eat Gerber Cereal? What flavors do you buy?
post photos by Gentri Lee