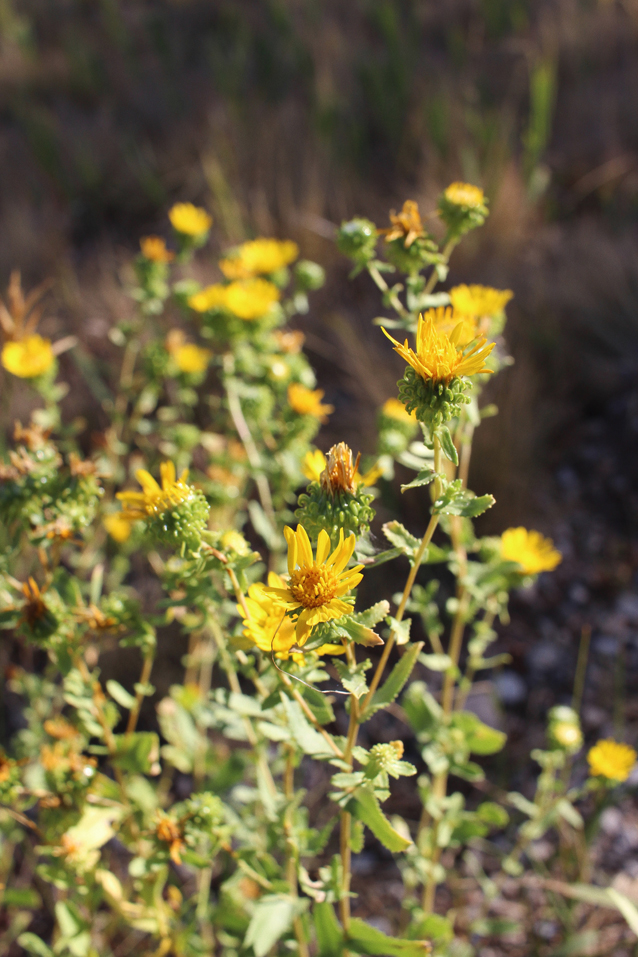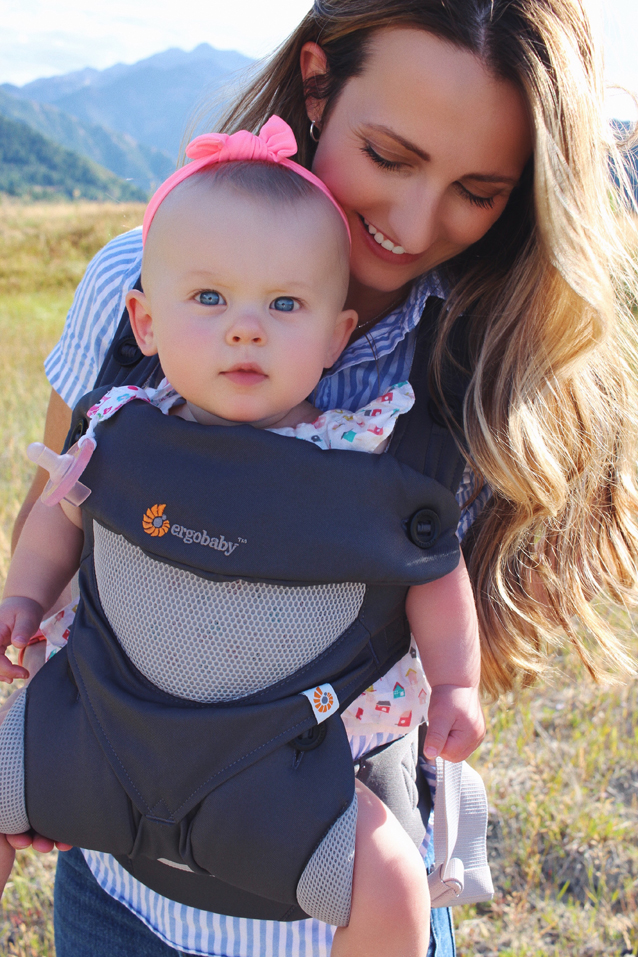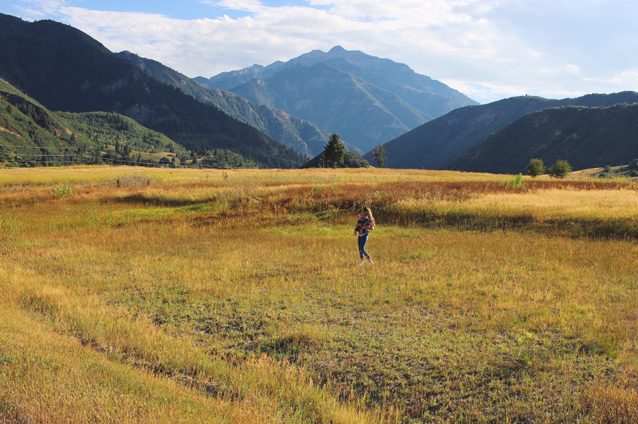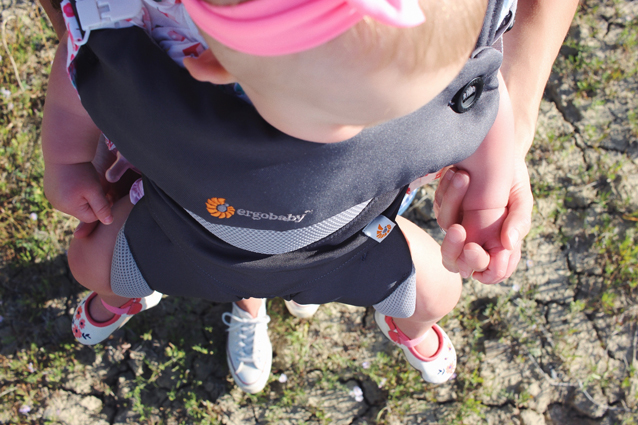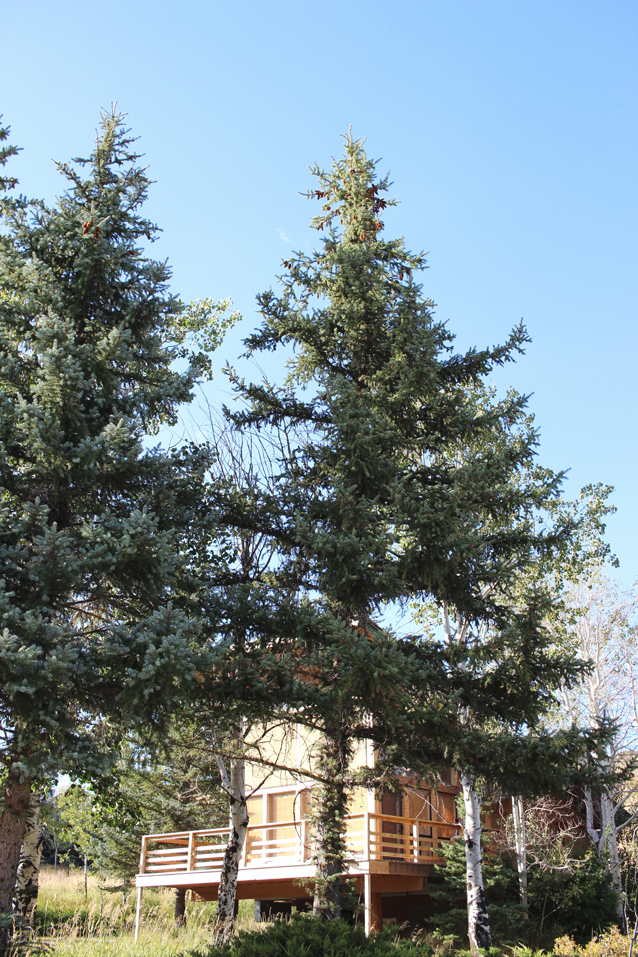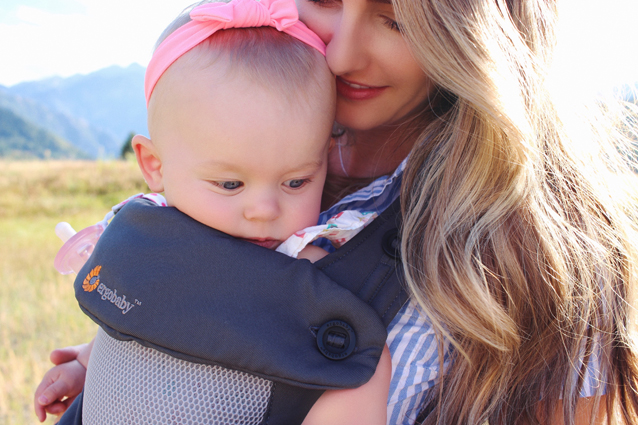 Ergo baby carrier . . .
As Mary Jane gets older, we're discovering new ways to spend our days. She loves being outside, in the sunshine and in the fresh air. With views like these, how could you blame her? This means scenic drives up to the family cabin with are an ideal choice for Sunday outings.
Our Ergo baby carrier from The Baby Cubby makes adventuring a breeze. I get to be hands free, and she really enjoys the forward facing vantage point. It's the best of both worlds–a perfect combination of ease and functionality. Plus, the carrier accommodates four different carrying positions. When Mary Jane needs to nap, I simply turn her around to face inward. I can also wear her on my back like a cute little backpack. Wearing possibilities are (almost) as diverse as the the fun we often get ourselves into.
Hey, mamas! Are you a fan of baby wearing? If you're on the hunt for a carrier, I can't recommend this style enough. I know baby gear can be quite the investment. Please don't hesitate to email me if you have any questions. I love hearing product reviews from fellow moms, and I'm more than happy to return the favor. Or, you can contact the customer service team at The Baby Cubby. I was very impressed with how helpful they were (I had a slew of product related questions!) and that they price match so you always get the best deal. We can definitely chalk that up to a #momlife win.
This post is brought to you in collaboration with The Baby Cubby.