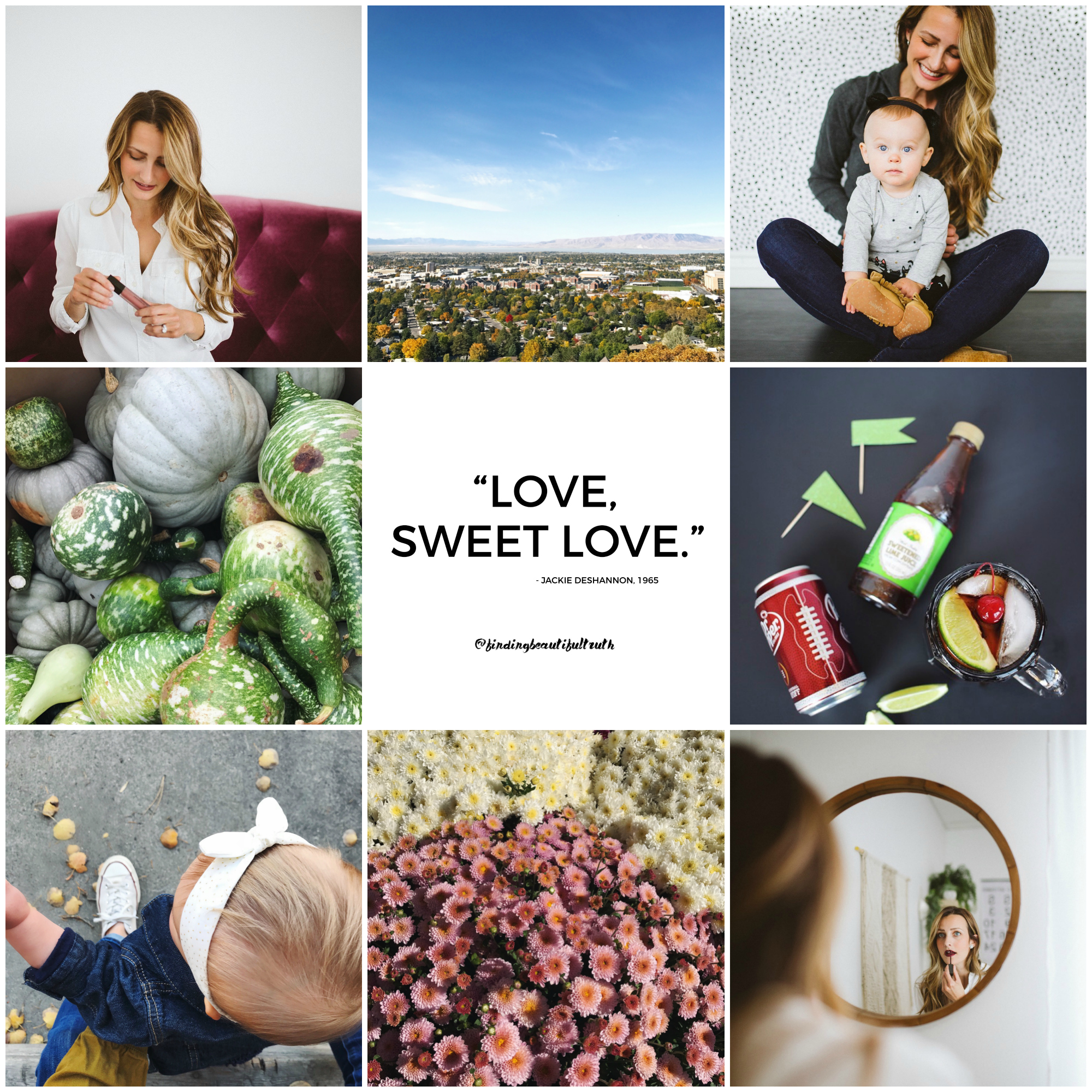 Life's latest snaps . . .
Lips in 'No. 5 Fawn' for Daytime
Provo's Fall Colored Leaves
Swooning Over these Baby Mocs
Festive Green Gourds
Celebrating + Encouraging Love
My Tips for Tasty Tailgating
Finding Happiness in Every Day
Last of the October Mums
A Deep Berry Hue for Date Night
Fancy a daily dose of my life with a little one, travel tips, everyday style + a glimpse of all things delicious? Follow along at @findingbeautifultruth on Instagram. Plus, Mary Jane is mastering the art of taking selfies. You'll definitely want to watch our Insta Stories.
HOW-TO SHOP MY FEED:
See something you love? I've created a 'Shop My Insta' page where you can easily find links to recent products featured in my feed. No need to sign up or check your email–simply click each photo here to display ready-to-shop links.