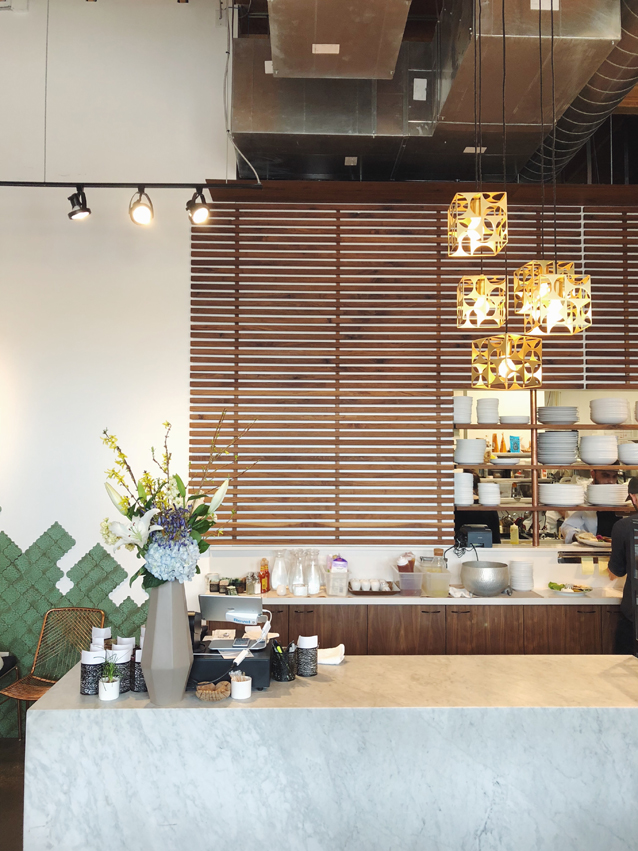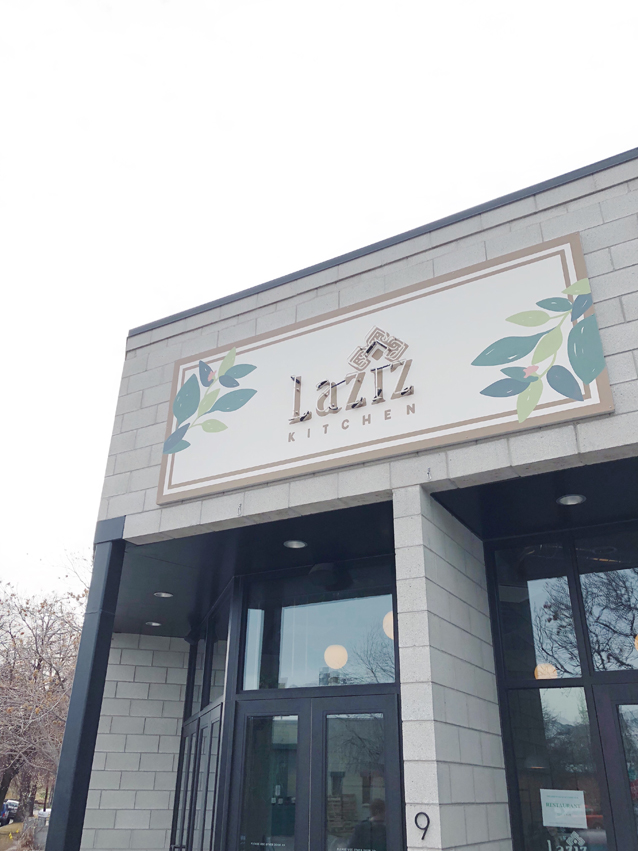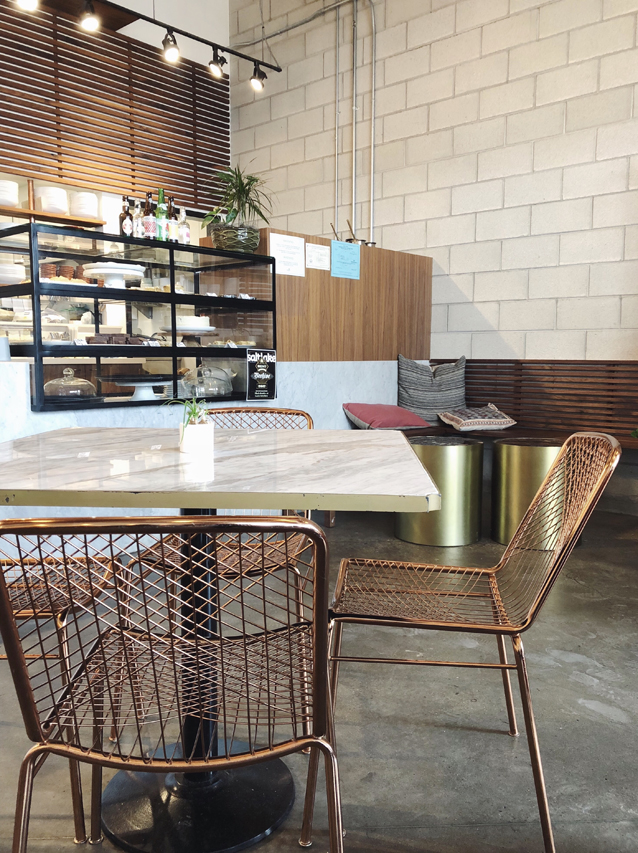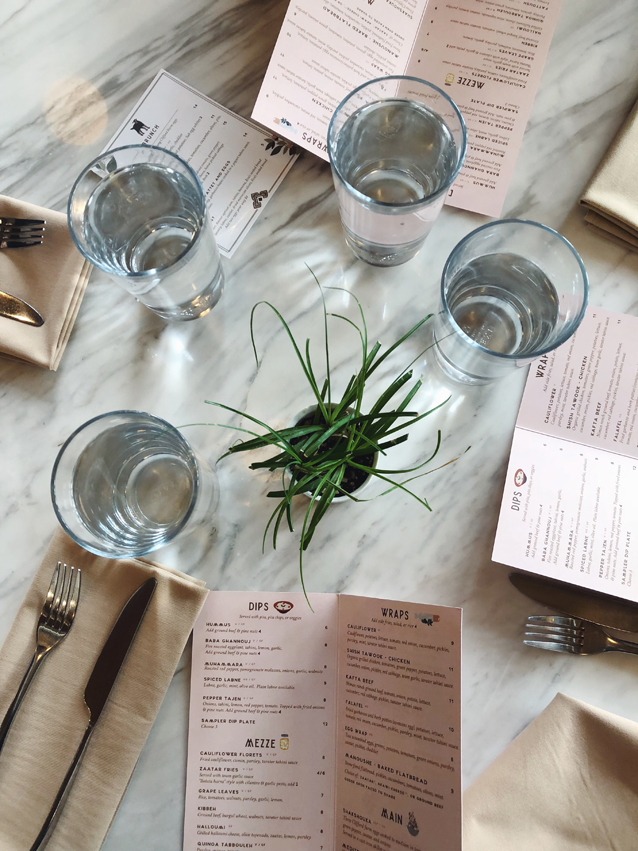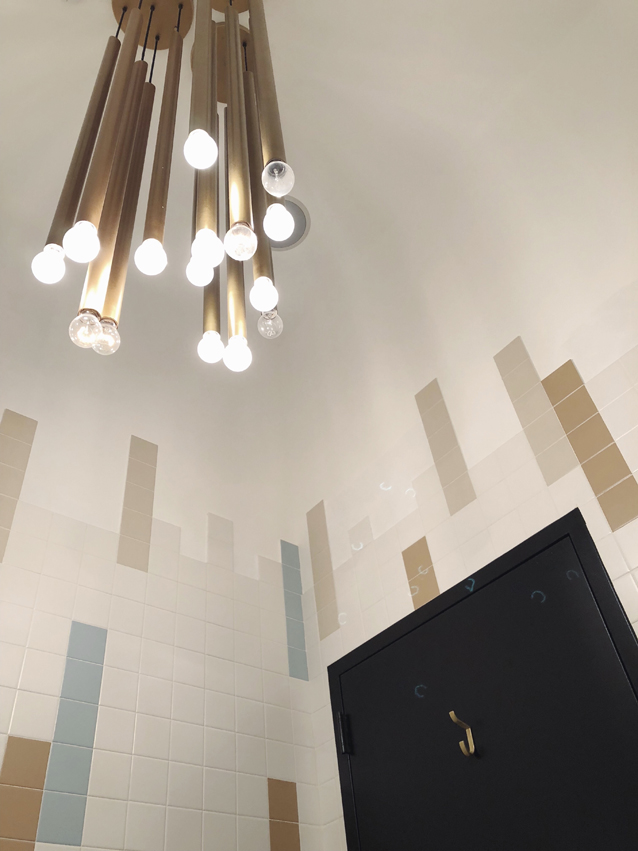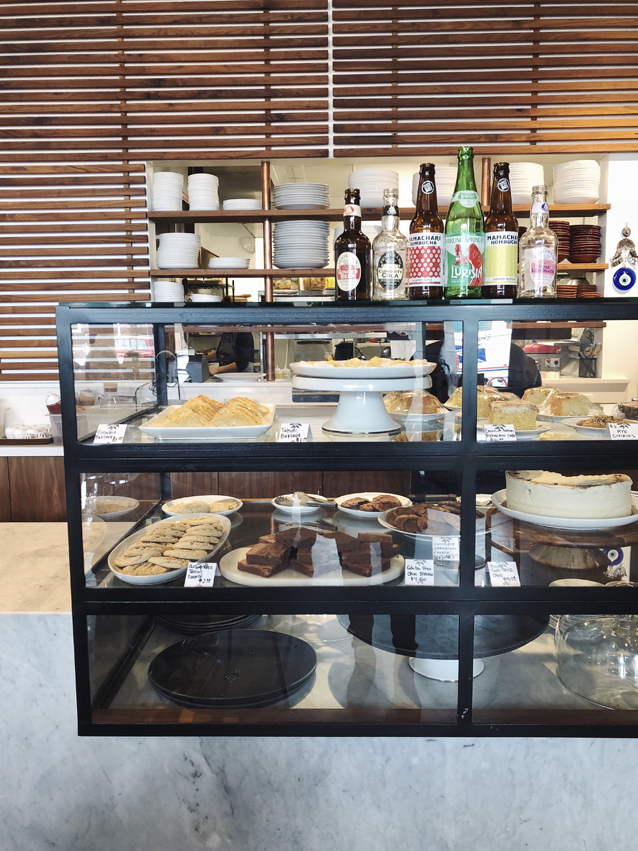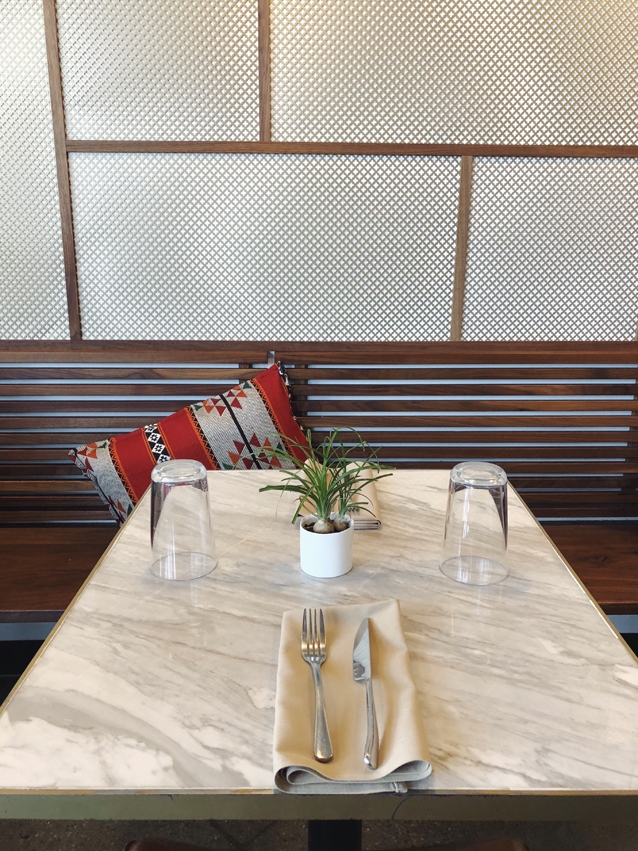 Middle eastern food . . .
Over the weekend, we met friends for lunch at Laziz. It's a cool Middle Eastern joint, serving up a modern take on traditional Lebanese cuisine. It shouldn't come as a surprise that the food is delicious–Salt Lake City is known for it's vast assortment of really good ethnic cuisine. Needless to say, I'll be back. Our experience at Laziz Kitchen did not disappoint.
Let's start with the setting. I can't imagine a more beautiful space to enjoy a meal. From one cozy corner of the room to the other, the entire space is clean, modern and carefully curated to compliment even the simplest of dishes. I love the metallic touches and the vast concrete brick wall. Can you say decor envy?
When it comes to the menu, our table tasted a few of what our waitress called the local favorites. We ordered a fattoush salad, the shakshouka (a spicy egg dish), a falafel wrap and the sweet toast from their brunch menu (pictured above). I LOVED the falafel wrap, and the sweet toast hit all the right notes. Next time we visit, I'll make sure to sample a few of their dips. I hear the hummus is as good as it gets outside of the Middle East.
Have you ever eaten at Laziz? Do you like Lebanese food?