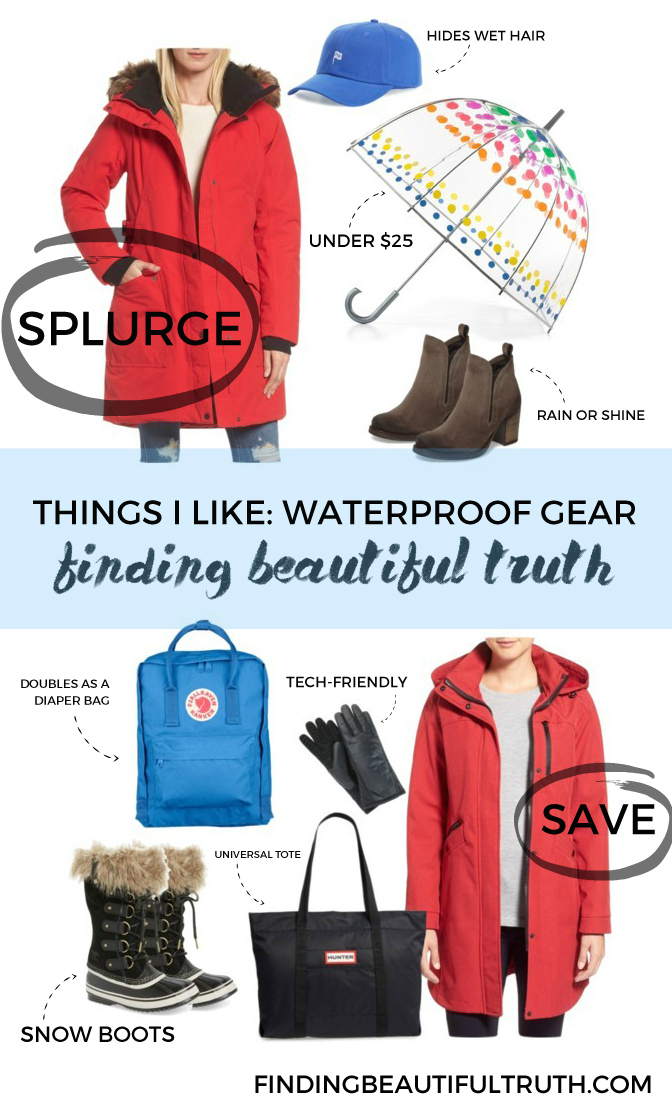 Waterproof gear to the rescue . . .
Our winter here in Utah has been unseasonably warm. While the East Coast is getting all the snow, we've been wading through our fair share of rain. No matter the temperature or type of precipitation, I've rounded up some cute + functional waterproof gear to help us all weather the storms.
The Lineup
Waterproof Down Parka with Faux Fur
Silas Baseball Cap (40% OFF!)
Clear Bubble Umbrella
Waterproof Chelsea Boot (comes in 3 colors)
Kanken Backpack (28 colorways!)
Tech-Friendly Gloves (not water resistant, but warm)
Water-Repellent Soft Shell Jacket
Waterproof Snow Boots (also in brown + grey)
Original Nylon Tote
See something you like? Is it storming where you are?