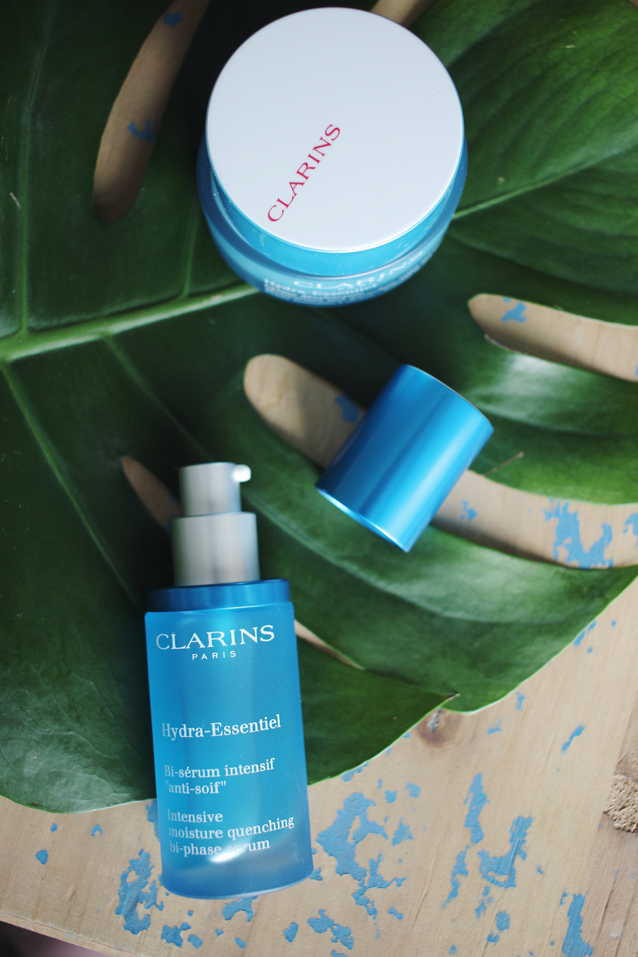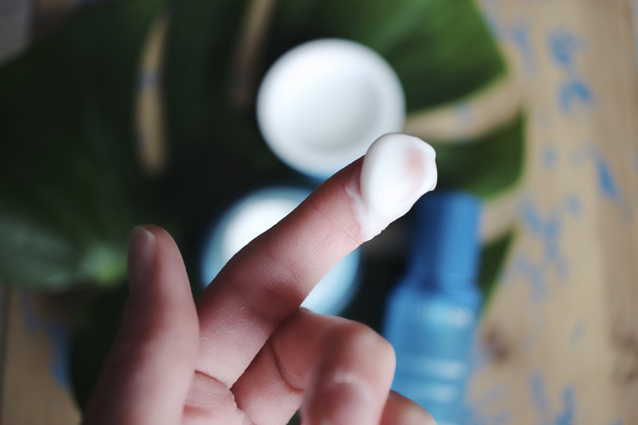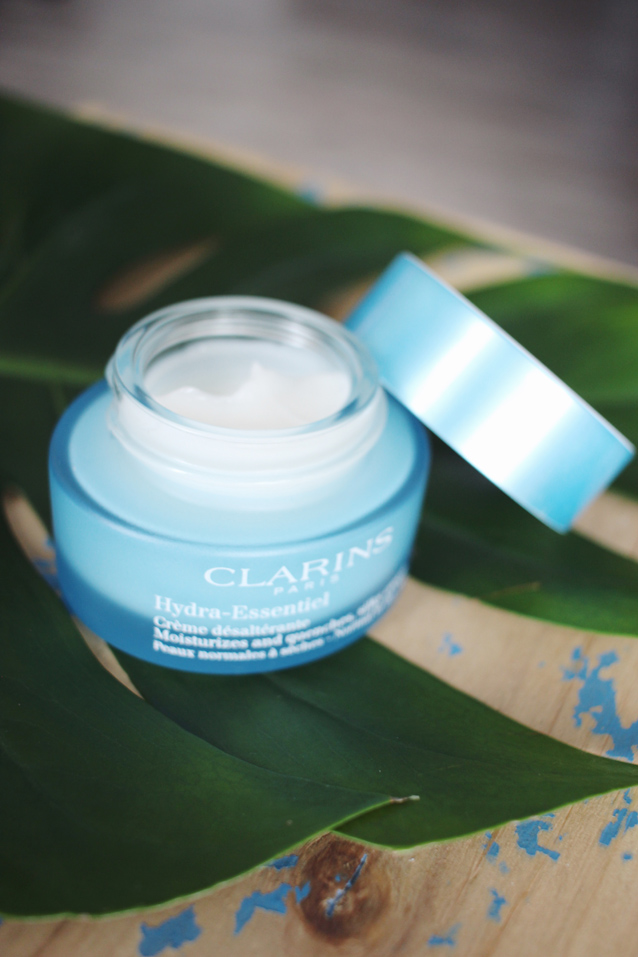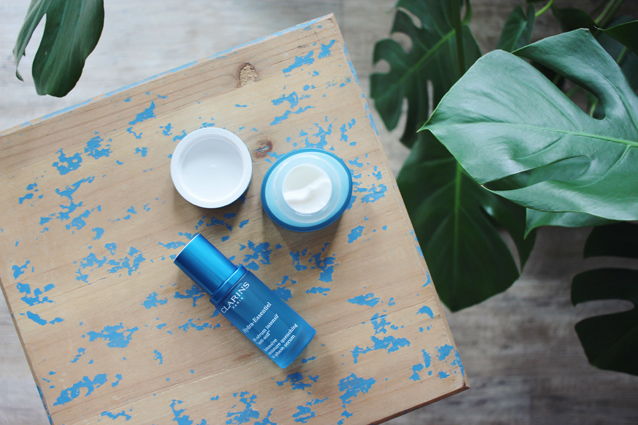 2017 Beauty Resolutions . . .
With the new year in full swing, I've teamed up with Clarins to make a list of five beauty related goals for 2017. They're easy to implement, simple to maintain and promise noticeable results. Your hair, skin and nails will definitely thank you.
Drink more water.
We've heard it all before–drink more water because it's good for x, y and z. The truth is, it's REALLY good for just about everything. From improving hair texture to reducing signs of hormonal breakouts, water consumption is key. I highly recommend carrying around a thermos throughout the day. I'm partial to my S'well bottle because it keeps my drinks cold for hours on end. Plus, it's pretty dang cute.
Moisturize every morning + night.
2017 is going to be THE year of hydration. For the past couple of weeks, I've been using the Hydra-Essentiel Bi-phase serum and moisturizer by Clarins.
Each night, I wash my face and apply one pump of serum to the dry areas on my face. I let it set until dry (it absorbs really quickly), and then follow up with a dime-sized amount of moisturizer. If the skin on my face feels particularly dry or weather damaged, I like to apply the moisturizer all over. It instantly relieves my chapped skin and makes my skin feel smooth..
Ditch the hot tools.
Hands down, this is my number one piece of advice for quick and healthy hair growth. Yes, it's annoying to let your hair air dry or to go without a fresh curl, but the long-term effects are worth it. Start out slow by limiting your hot tool use to just a couple times a week. For days in-between, I like to use dry shampoo. It adds texture and makes second day hair far more manageable.
Deep condition once a week.
Along with ditching the hot tools, I'm a big fan of deep conditioning once a week. I like to apply Phyto's 'Phytokeratine Extreme' mask just after shampooing. Depending on the length and thickness of your hair, a dime or nickel-sized amount should do the trick. Simply apply it to the ends of your hair, from the ears down. Let the mask sit for 5-10 minutes, and rinse your hair clean.
Clean makeup brushes regularly.
I've never been one to cake on the makeup, but even the smallest amount of leftover powder can irritate your skin. This brush cleaning mat makes the process quick and easy. All you need is some brush cleanser, a sink and you're good to go. This article via Allure is a great how-to and shares common cleaning Q&As.
What's the verdict? Are you a fan of my 2017 beauty resolutions?