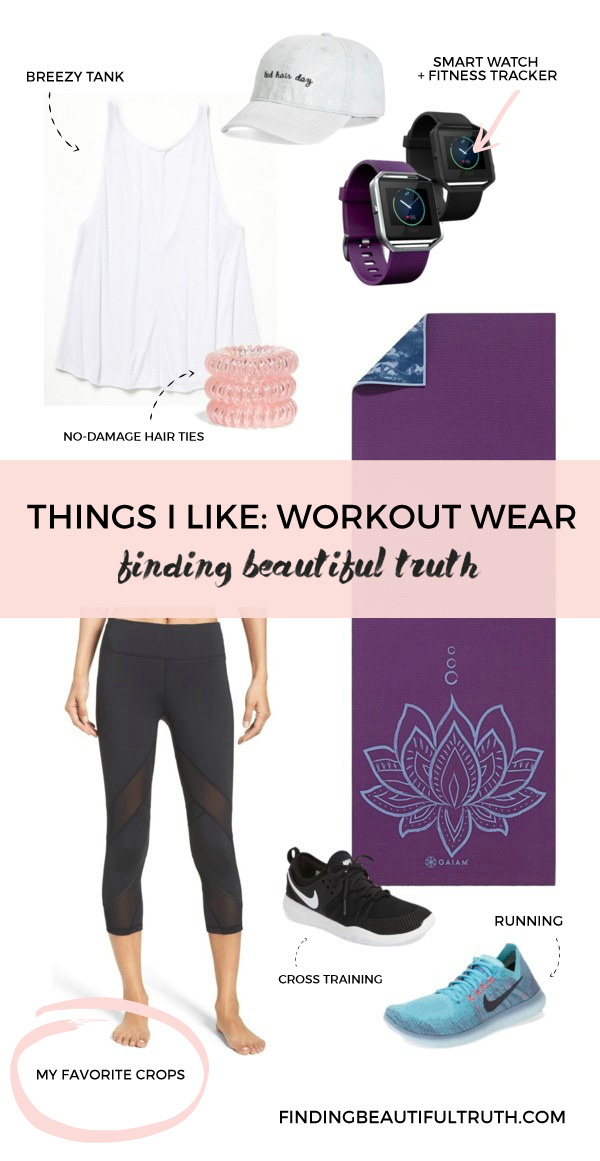 Workout essentials . . .
At the beginning of the month, I joined a gym, started running + made a training plan. It's been nearly 7 months since having Mary Jane–my body is changing, my muscles are toning and I'm starting to feel more like myself. Even though I may never truly get my pre-baby body back, the endorphins in the mean time are work every sprint. Be it a five mile run or a yoga class at the gym, here are a few of my of my tried and true workout essentials.
The Lineup
Free People Cotton Tank (lightweight + comes in 11 colors)
'Bad Hair Day' Baseball Cap (only $15)
Fitbit Smartwatch + Fitness Tracker (also in purple)
Invisibobble 3-Pack Hair Ties
Gaiam Reversible Yoga Mat (multiple styles + colors)
High Waisted Crop Leggings (very flattering!)
Nike Free Cross Training Shoe
Nike Free Flyknit Running Shoe (also in hot pink)
See something you like?