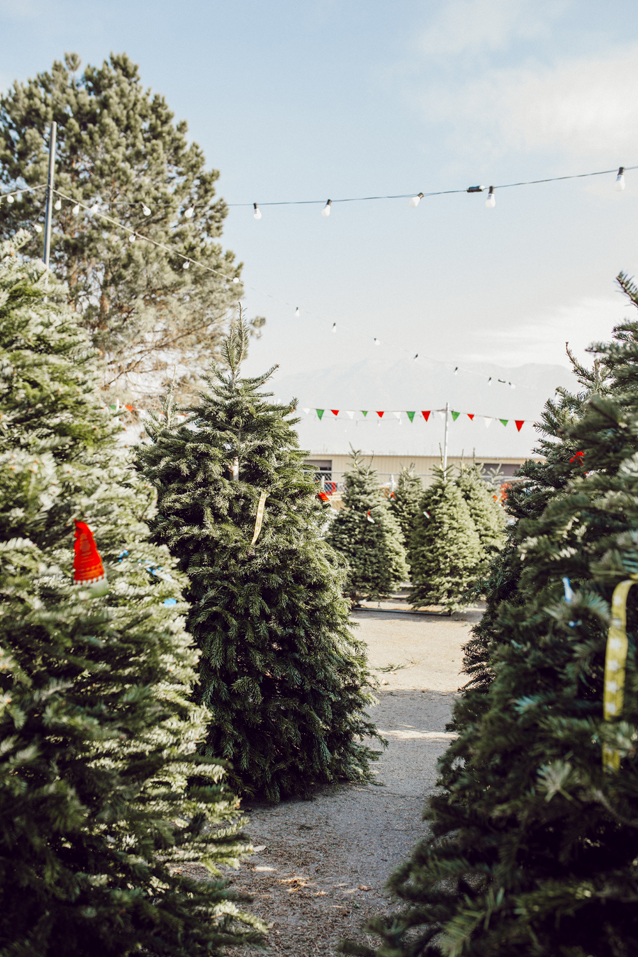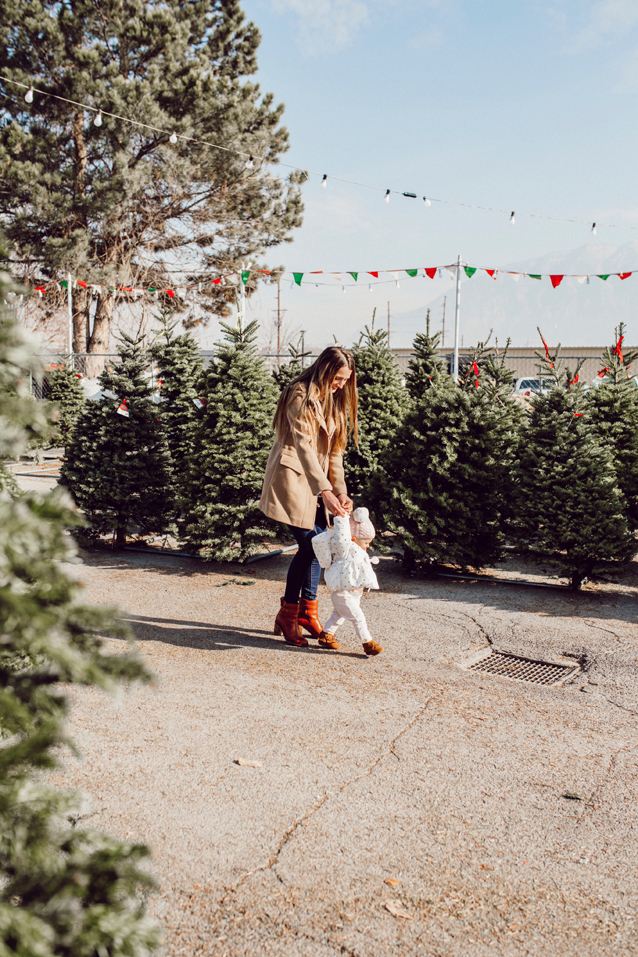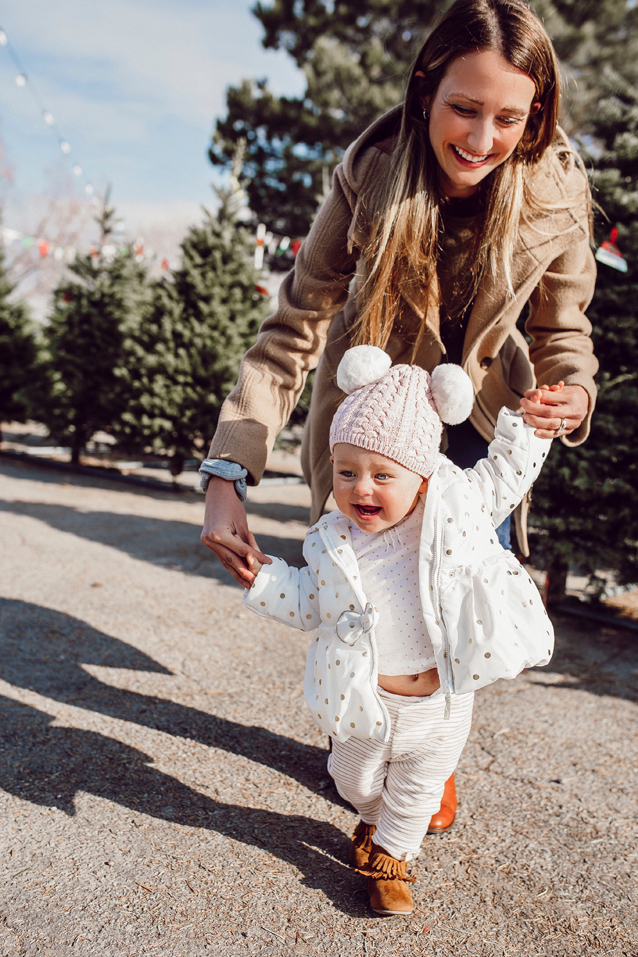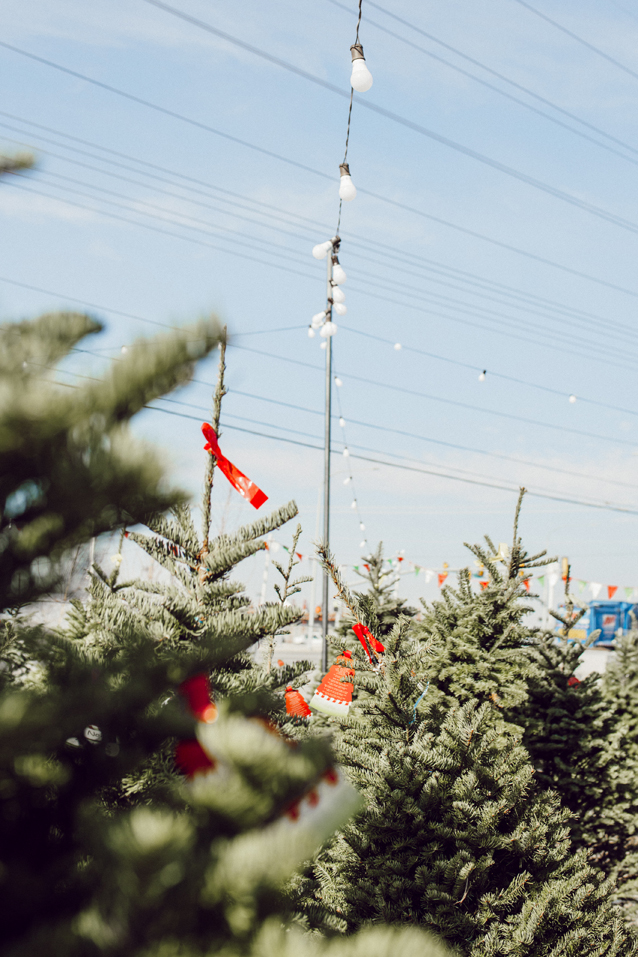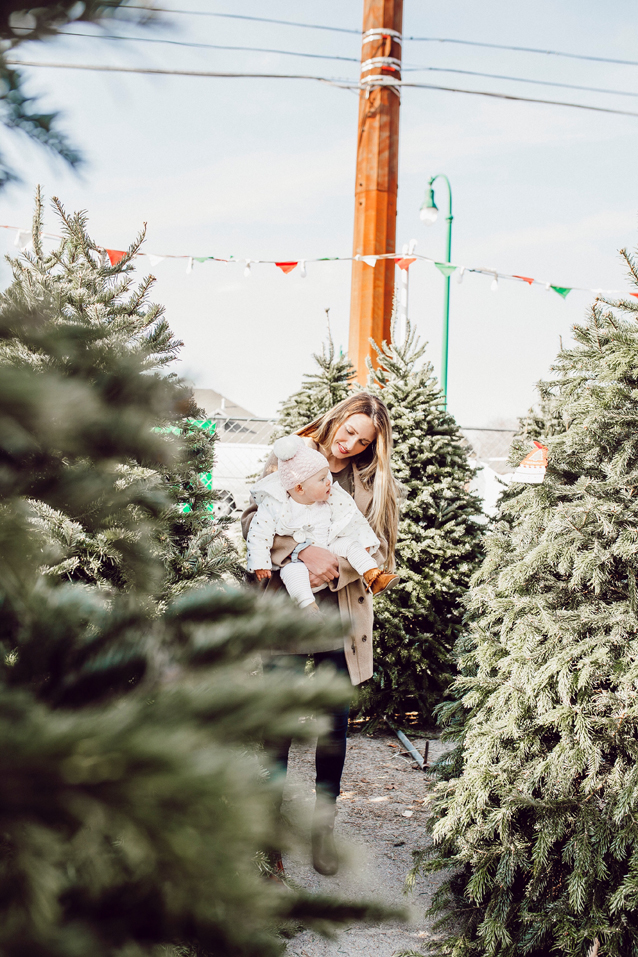 This post is brought to you in collaboration with Vanguard. Thank you for supporting the brands that sponsor Finding Beautiful Truth.
Christmas tree shopping . . .
Over the weekend, we found ourselves at the local Christmas tree lot. We were in search of the perfect addition to our festive decor, and it didn't take long to find a quirky tree to call our own. I'm quite sure you could hear Mary Jane's delighted squeal in the next town over. We settled on a tree that reminded me of the Charlie Brown Christmas special–it's currently wrapped in retro colored lights and decorated with vintage-inspired sock monkey ornaments. This tree is all kinds of Christmas magic.
A big thanks to Vanguard for sponsoring today's post + our great Christmas tree hunt. They're an investment firm that focuses on creating a community where clients can work on their long-term goals without sacrificing the here-and-now moments. I couldn't agree more with this sentiment. It's so easy to get distracted by the hustle and bustle of everyday life, especially during the holidays.
Unfortunately, we've all had to learn that money doesn't grow on Christmas trees. And, in most cases, it takes hours of hard work to earn it. This means that family time often gets cut short because bills don't pay themselves. However, Vanguard learned though a recent survey that their clients spend six more hours per week (on average) with their kids compared to clients of other firms. That adds up to a whole lot of holiday book reading, festive dessert baking and weekend caroling.
What would you do with extra family time? Maybe scoop up a Christmas tree or two?
photos by Gentri Lee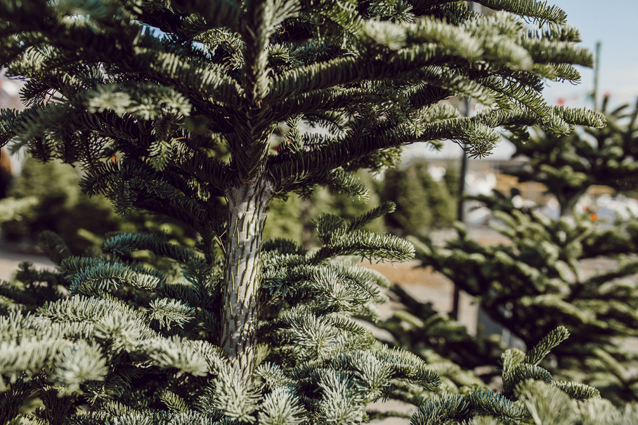 NOTE:
The Where Investors Belong survey was conducted by market research firm Kelton Global in 2016. It polled 1,000 Vanguard clients and compared them with 1,000 clients of other investment firms. All differences between Vanguard clients and clients of other investment firms are statistically significant at the 95% confidence level. The parental stat refers to clients with children of any age who provided the number of hours per week they typically spend with their children or who, compared to other people they may know, believe to be more involved in their child's life. The experiences of these Vanguard clients may not be representative of the experience of other Vanguard clients and aren't a guarantee of future investment performance or success.