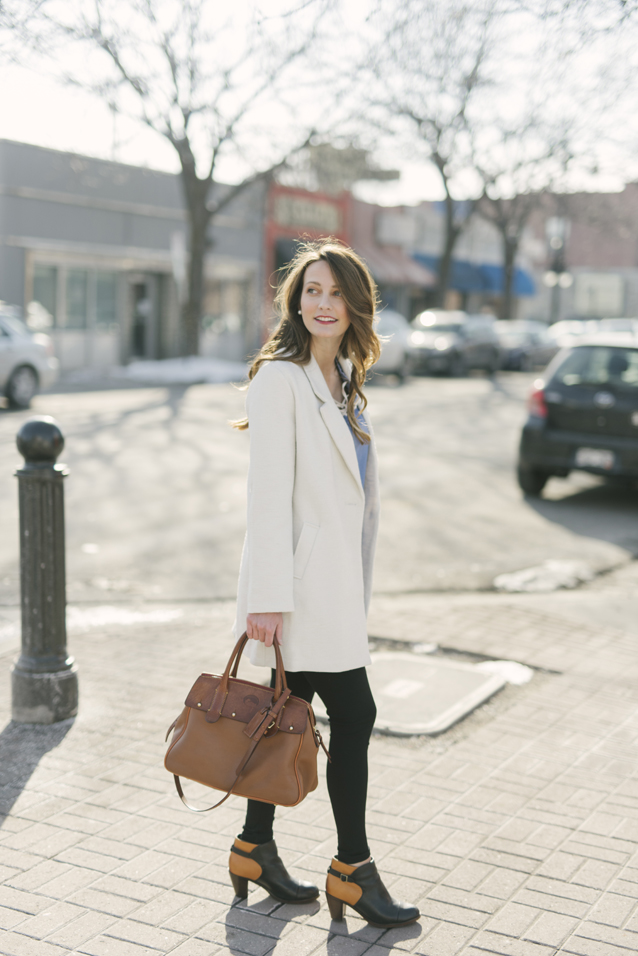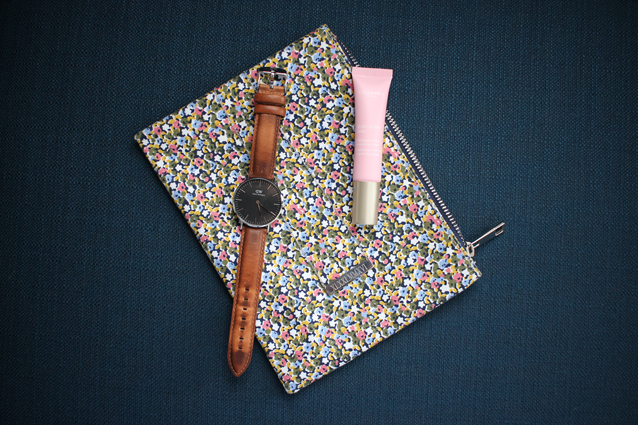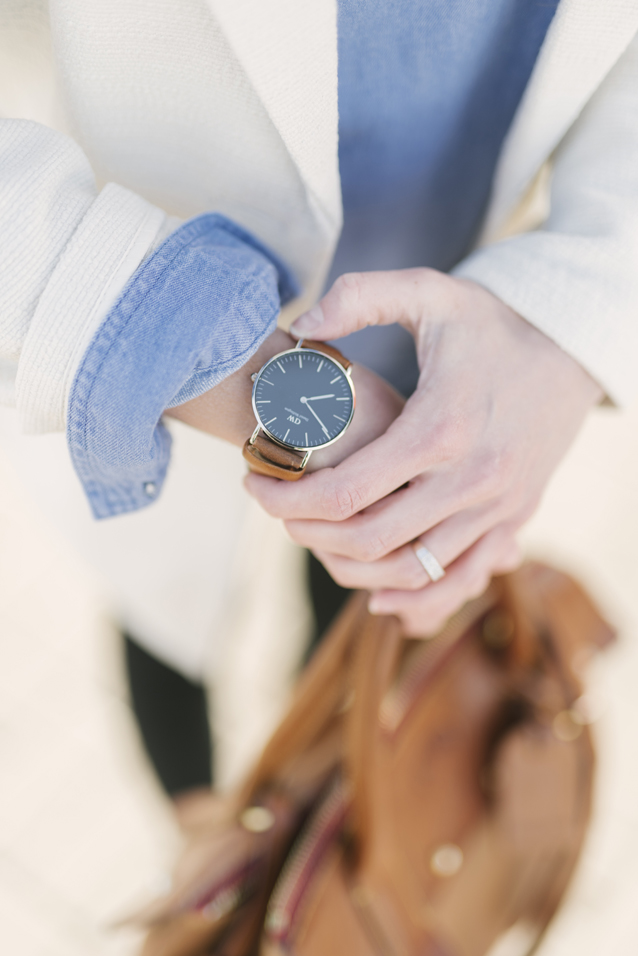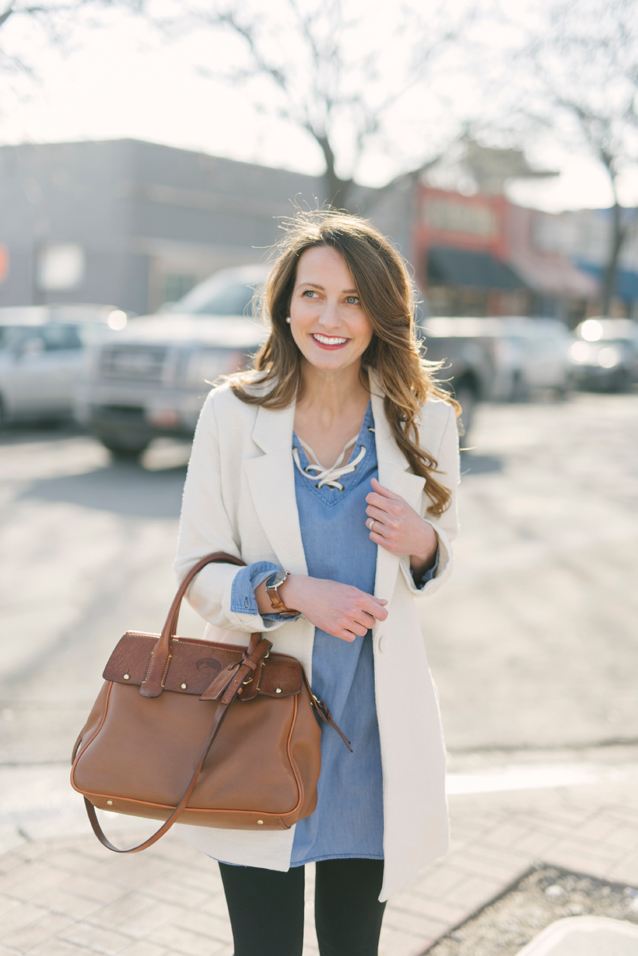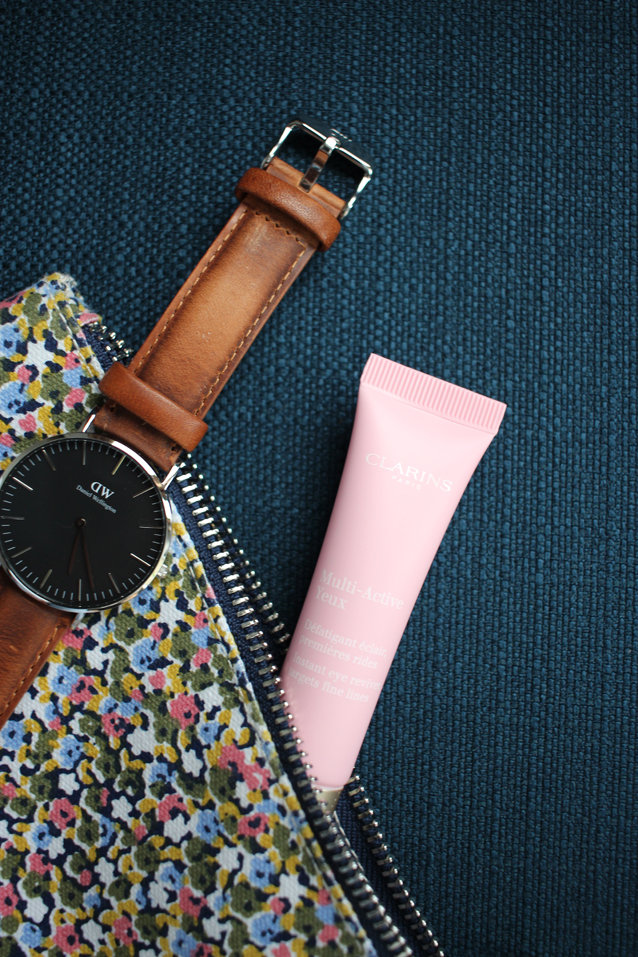 Spring style . . .
Life with a baby calls for simplicity, and I've had to revamp my everyday routine to highlight the basics. This means classic accessories, neutral wardrobe staples and skincare products that really pack a punch.
As a new mom, sleep is something I still don't get enough of. Even on the earliest of mornings, pieces like this ivory 'Everyday Coat' and black dress watch make getting ready a cinch. They pair with just about everything and are the perfect way to polish off your look.
My beauty routine is also centered on ease. Cue Clarin's Multi-Active Eye cream–it's my secret weapon. It takes seconds to apply and instantly brightens dark circles. There really is no better way to hide those tired eyes.
Do you have any tips to faking a full night's sleep? I'm always looking for new ways to look blissfully rested and ready take on the day.
Shop the post:
Clarins Multi-Active Eye cream, ivory 'Everyday Coat' (in three colors), denim tunic (similar style for $17), Daniel Wellington dress watch, Wolford black leggings, Dooney & Bourke satchel

outfit photos by Ashlee Brooke
This spring style post is brought to you in collaboration with Clarins. Thank you for supporting the brands that sponsor Finding Beautiful Truth.